Porta Nigra, one of the oldest Roman gates in Europe was recently 3D scanned and 3D printed for exhibition purposes by 3faces.de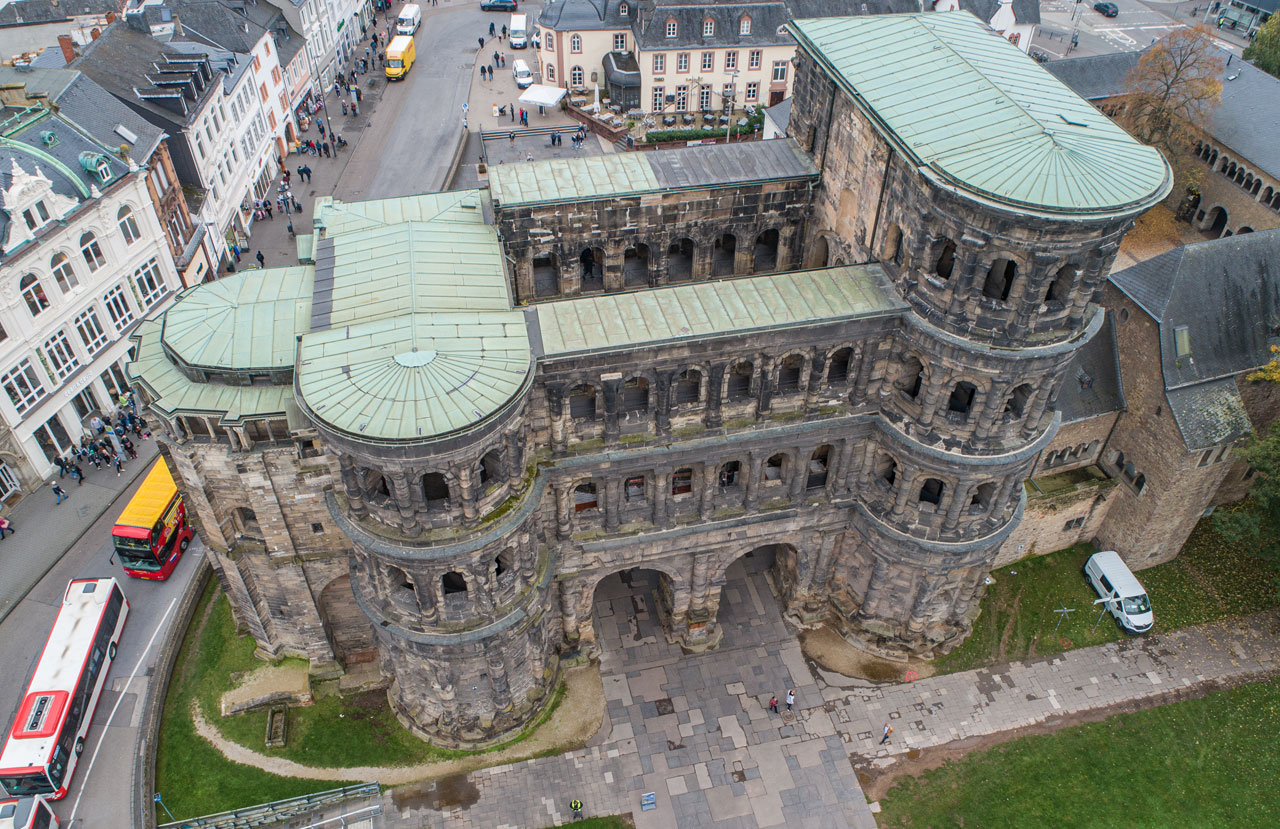 With no time to spare, they have decided to use drone-based photogrammetry. Fly around the building with a drone and take numerous pictures that were later processed with RealityCapture.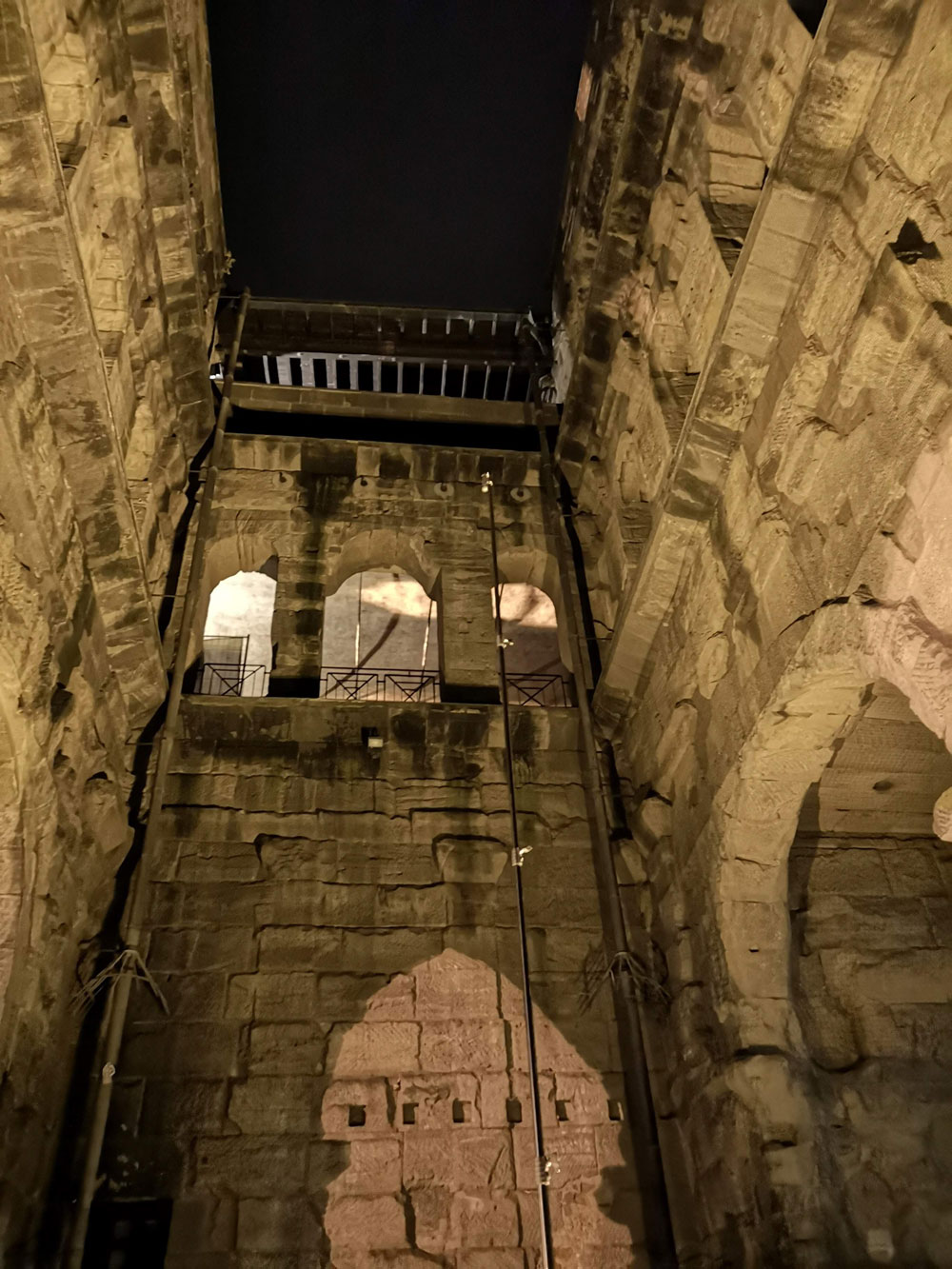 "There was not much time, so it was totally clear for me to use RealityCapture for the calculations. In the last 10 years, I tried a lot of photogrammetry software, but RC is outstanding. To save time for the print, I just calculated the mesh without colours and textures from about 2600 images." Philipp Matschoss, graphic artist at 3faces.de
It took them one very long day to capture this huge building from every angle. The most complicated part was to scan the inner area. They have used a 10-meter high tripod with a remote-controlled 3 axis camera.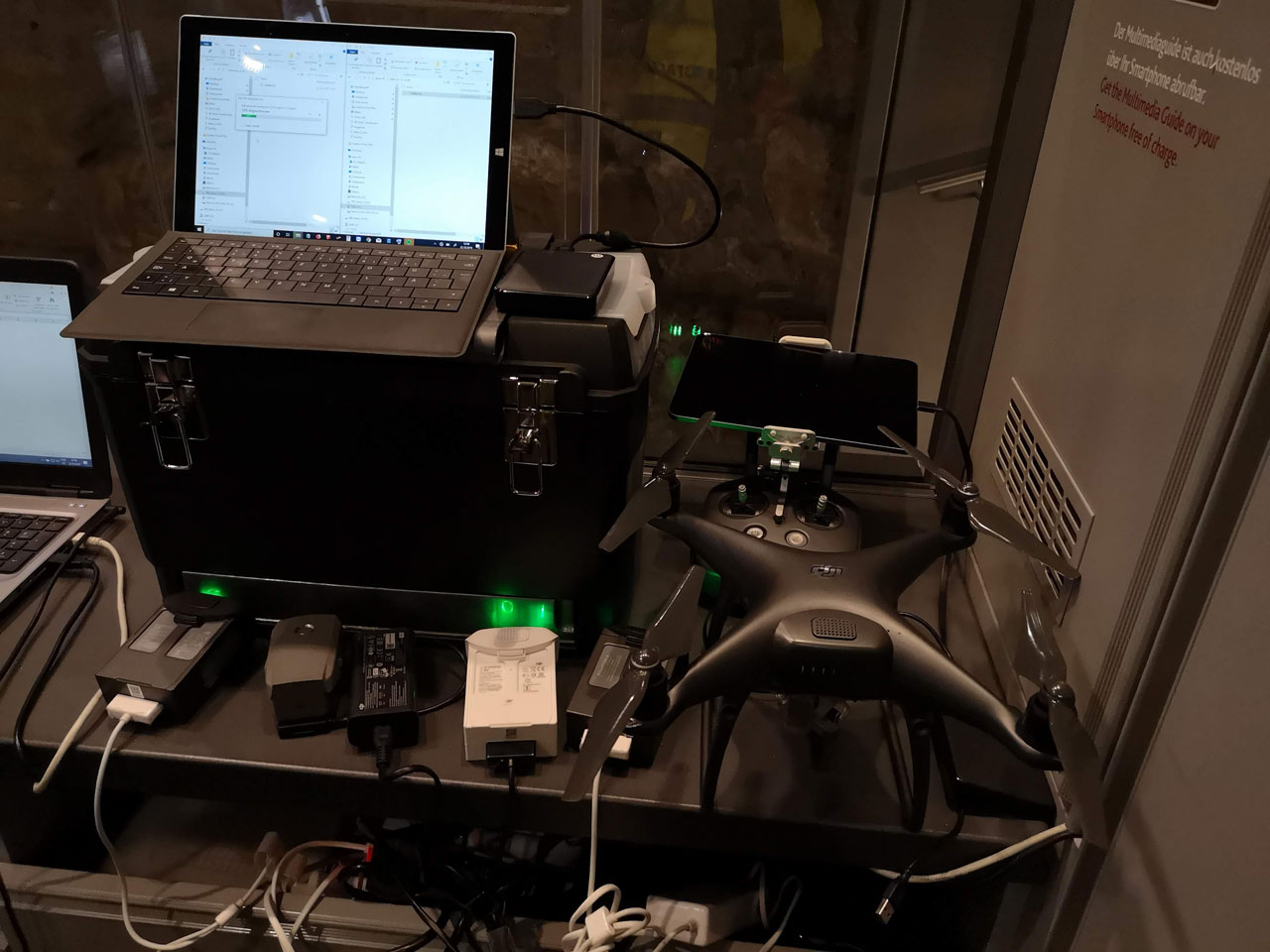 For part of the project the equipment used to capture the images was DJI Phantom 4 Pro and Mavic 2 Pro.
The total number of images used for reconstruction was 2600 images, these were then imported into RealityCapture and reconstructed into a 3D model.
RealityCapture supports the STL file export, which was further cleaned up and prepared for 3D printing with 3rd party applications.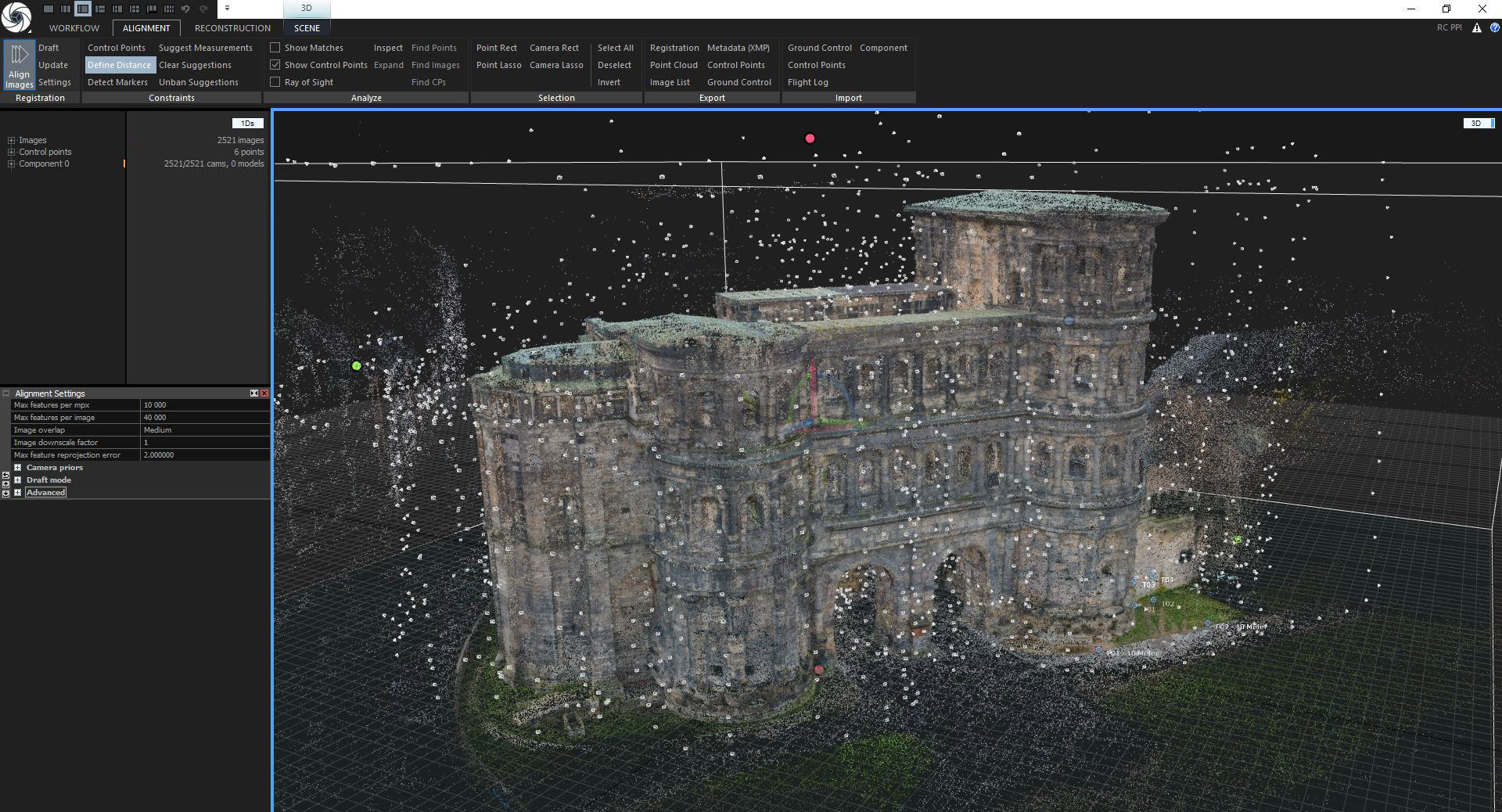 After 3D printing the 3D model was hand-painted and ready for the exhibition. "The final "naked" print was amazing to me. This was our very first 3D print in industrial quality from a complex scan."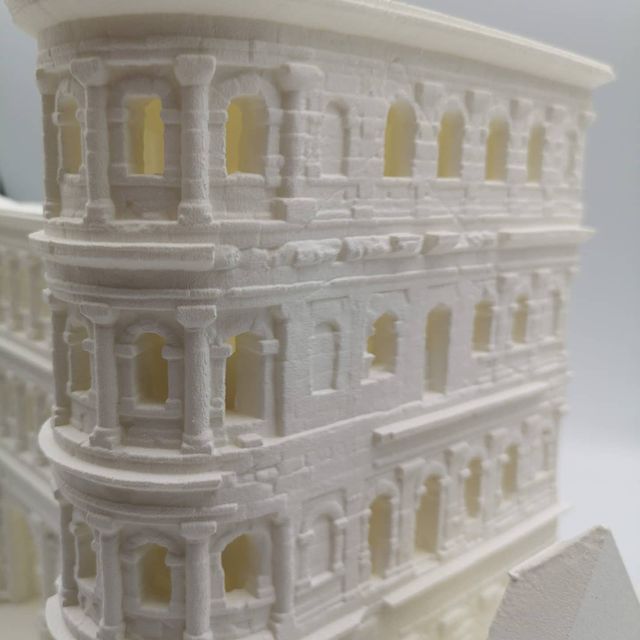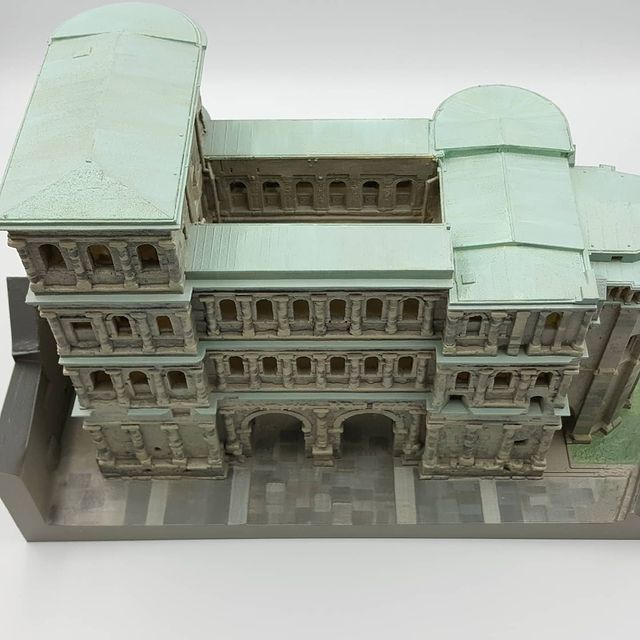 3D printed and painted Porta Nigra [Credit: © 3dfaces]
Project was created by 3faces.de (Philipp Matschoss) for Generaldirektion Kulturelles Erbe Rheinland-Pfalz.