Visualskies is taking us back in time to better understand how our ancestors lived, discovering lost cities mysteries.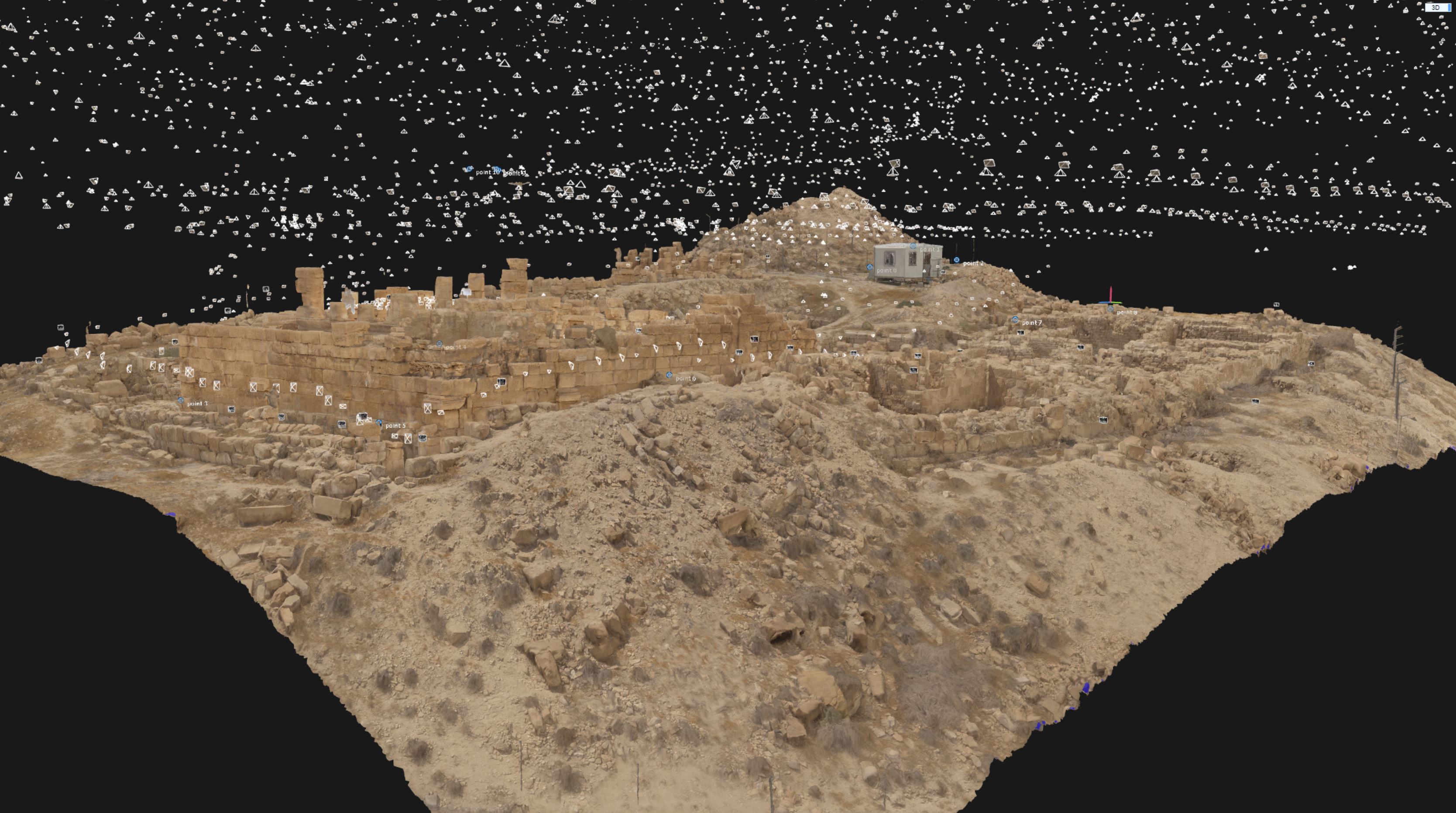 Visualskies has recently completed a project for the National Geographic Tv series hosted by Albert Lin, Lost Cities. With a combination of their skills in 3D scanning, architecture, archeology and film industry they 3D scanned for the first time the mystical places as El Dorado city of Gold, Acre in Israel, Nan Madol, Inca Island, Stonehenge to uncover the truth behind their legend. Digital technologies such as RealityCapture help archeologists discover more and faster.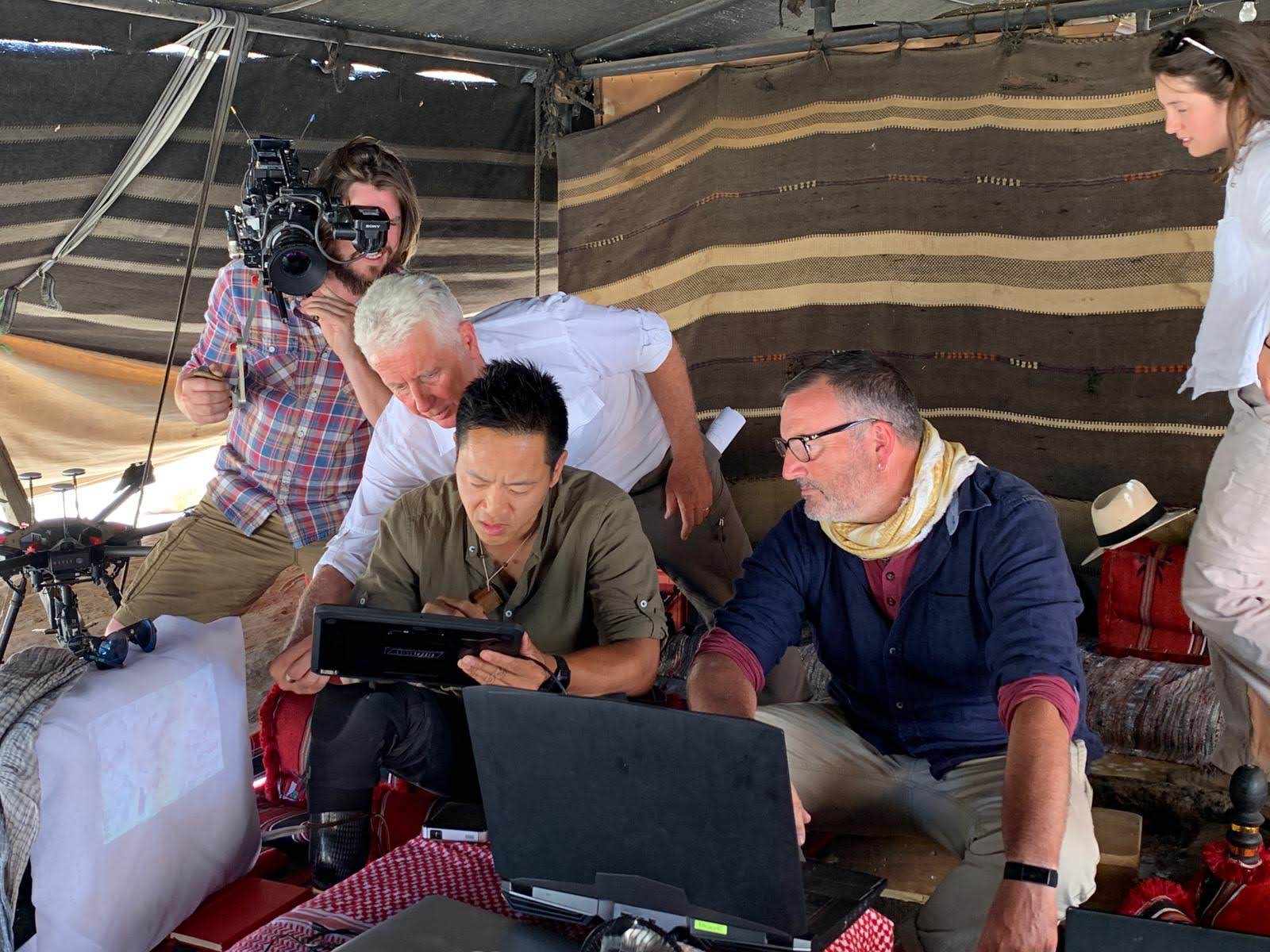 For the project at Khirbet, Nabataean Temple in Jordan the team was asked to create a real-time visualization of the structure in its entirety in only 1 day. This would allow to recreate the temple as it would have looked like before it fell into ruin. Terrestrial lidar scans from Leica scan station P50 and Leica RTC360 laser scanner provided a firm basis for all the other work that had to be done at Khirbet temple. As well as the lidar they used photogrammetric images with high-resolution cameras from the ground and from the drone, so they were acquired a complete dataset of the whole temple.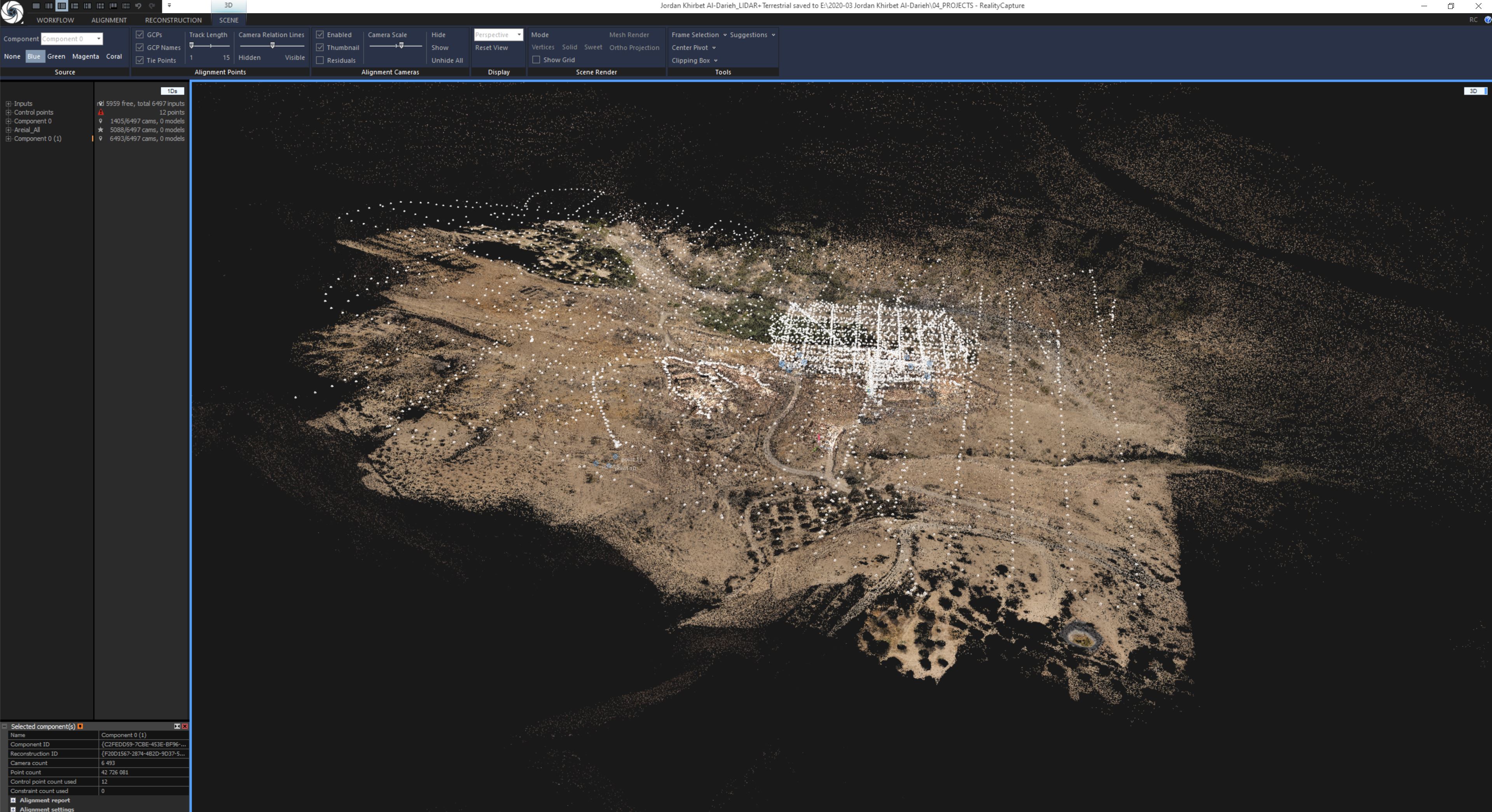 This example was scanned by a team of two in only one day. The base model was ready for review the following day.
"RealityCapture really has completely changed the way that we do things. Never before have we been able to integrate lidar and images to get the best result from the combination of those two datasets. And the things that really impresses us about RealityCapture is the speed, its much quicker than comparative software, it allows us to process out in the field in real-time, present results rapidly and then augment those results back in the office by swapping out the images and putting in the higher resolution images all within the same workflow." Duncan Lees
The Visualskies not just acquire the data, they rebuild the data and present real-time rendering within Unreal Engine, so the model can be used for virtual production, augmented production, and its perfect solution for a myriad of industries.
Another location Visualskies went to was Ciudad Perdidad, Colombia. This location is accessible only by helicopter or several days hike across the dense jungle.
They used multiple capture methods. Ground lidar captured points up to 1km away. Drones were used to photograph the visible part of the structure. The Lidar unit was attached to a helicopter allowing a large area to be scanned. This created a vast 5.5km² of a point cloud. The vegetation was stripped away to reveal a complex of ancient pathways and buildings in the landscape.
Search for Nabatean existence near Petra, Jordan.
This time the team was driven towards a rocky outcrop the size of 50 football fields, to search for evidence of Nabatean existence. A vehicle couldn't reach the destination, so they used horses to help with all the equipment for the remaining climb. They utilized aerial and terrestrial lidar to get the data which were combined with aerial photogrammetry.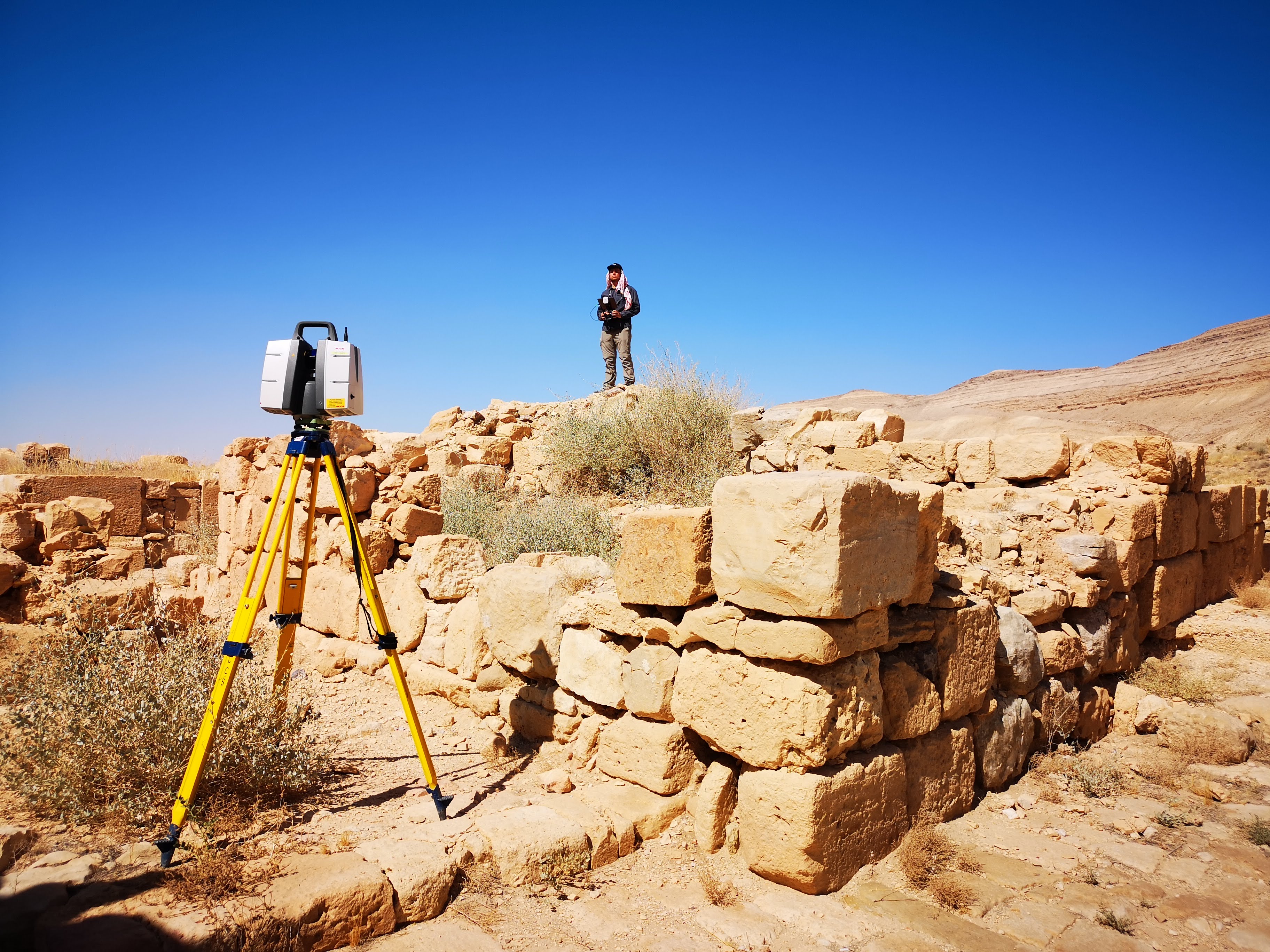 Analysis of the acquired model reveals, 51 cisterns cut by hand into the rock. The total volume is calculated to 55000liters, which can support 2500 people who would have helped to build the great lost city.
Equipment and tools used:
VSArray' to cover large areas photogrammetrically
Leica scan station P50 for smaller projects Leica RTC360 laser scanner
DSLR camera Sony α7
Software RealityCapture
Unreal Engine
Visualskies ltd. is an aerial-focused technology company providing filming, photography and surveying services for the Film, TV, Music, Heritage and Construction sectors. They specialize in high definition 3D mapping and virtual reality environments as well as aerial-based filming and photography services.