Today, the world's architectural heritage is disappearing rapidly. Armed conflicts, urban expansion, natural disasters and terrorist acts severely threaten the vestiges of our past. Iconem was founded on a refusal to lose forever this evidence of our shared history.
Innovative technologies are proving to be tremendous tools for fighting the planned destruction of the cultural heritage. Since 2013, we have been working to digitally preserve heritage at risk by creating virtual copies of monuments. When the real remains cannot be saved, our work allows us to preserve the memory and knowledge of the buildings once they have physically disappeared.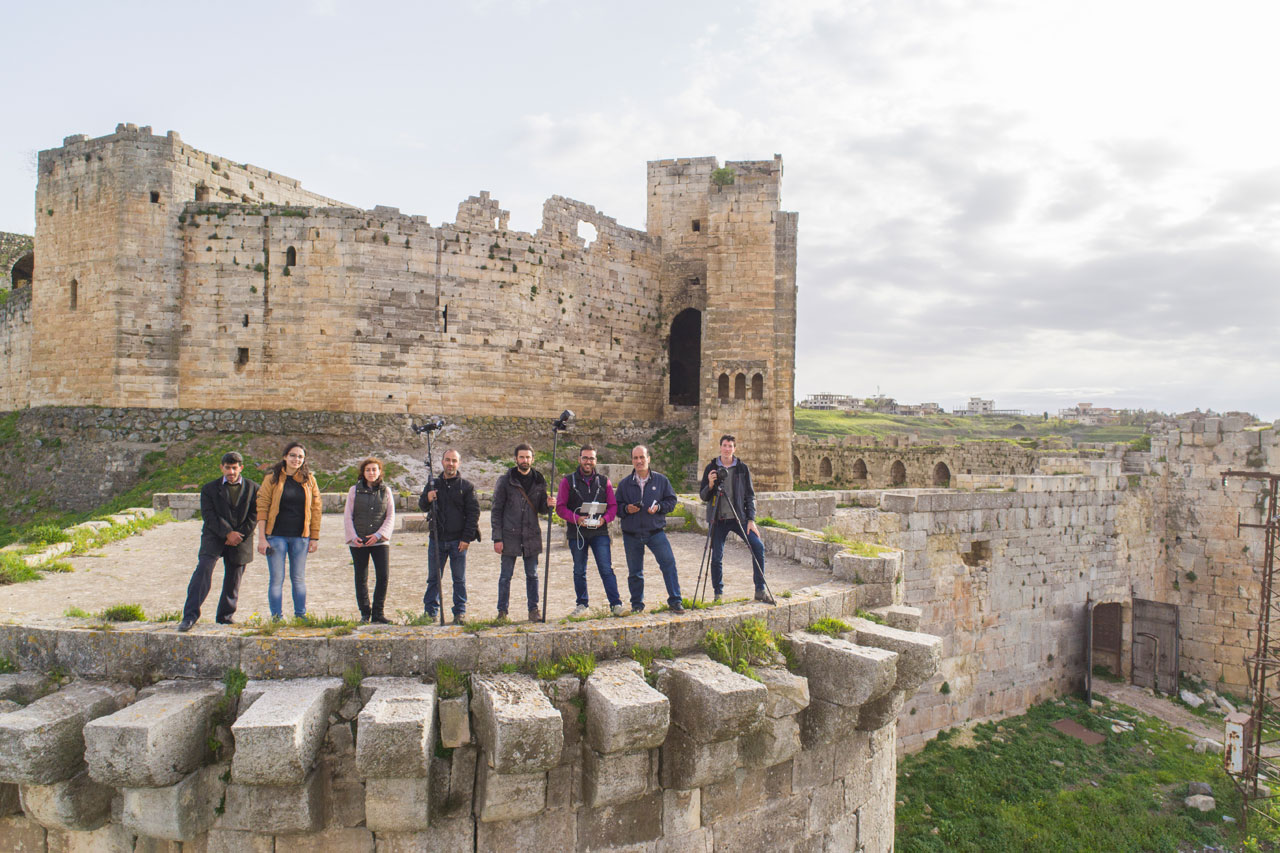 Iconem Team [Credit: © Iconem and DGAM]
Over five years, Iconem teams have intervened in the most difficult of terrain, often at the very heart of armed conflicts: Iraq (Nimrud, Nineveh, Mosul etc.), Syria (Palmyra, Aleppo), Afghanistan (Mes Aynak, Bamiyan etc.). Iconem operates today in 20 countries around the world. Our work is recognized and supported by international organizations such as UNESCO and the World Bank, governments (Afghanistan, Oman) and major cultural institutions (Le Louvre, Rmn-Grand Palais).
To fulfill its mission and digitize heritage sites, our company has developed new multidisciplinary approaches including drones, lasers and the expertise of local operators. The thousands of shots thus obtained are then processed in our offices in Paris via photogrammetry algorithms and with Capturing Reality's software. This methodology is not only extremely precise, but also very fast: it took less than a week for Iconem to digitize the whole ancient site of Pompeii.
RealityCapture: an essential tool in our mission
The power of RealityCapture has constituted a valuable ally for Iconem in its previous and current missions, such as when we digitized large-scale heritage sites in Libya and Yemen – two countries where the political situation is extremely unstable.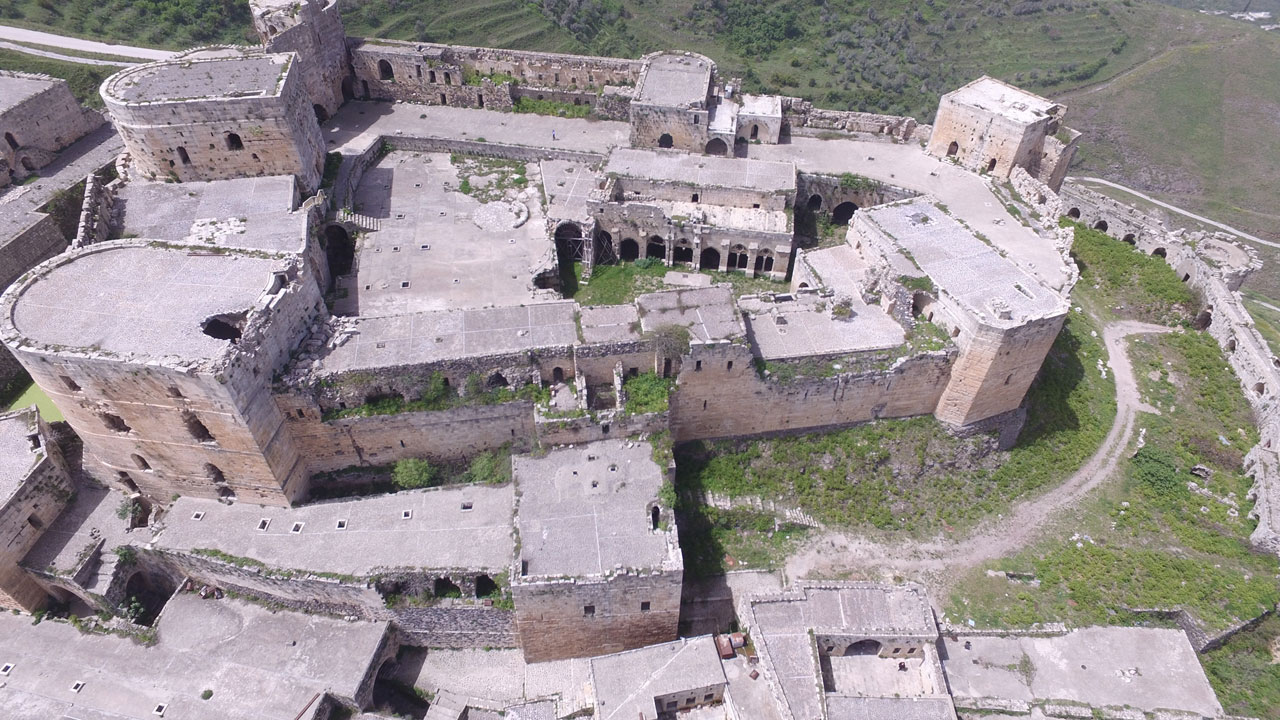 Krak des Chevaliers [Credit: © Iconem and DGAM]
One of our biggest challenges was a project relating to the Krak des Chevaliers, a citadel in Syria built by Crusaders during the 11th century. The fortress has been severely affected by the Syrian conflict, and it was crucial to document it to ensure the survival of this exceptional monument. UNESCO then commissioned Iconem to create an exhaustive 3D model of this three-hectare castle! Sometimes numbers are better than a long speech: during the field mission in April 2017, our field operators – supported by DGAM experts – were present on site for 9 days, where they took no less than 135,000 photos, representing a full 5 Terabytes of data, in order to scan all the targeted surfaces!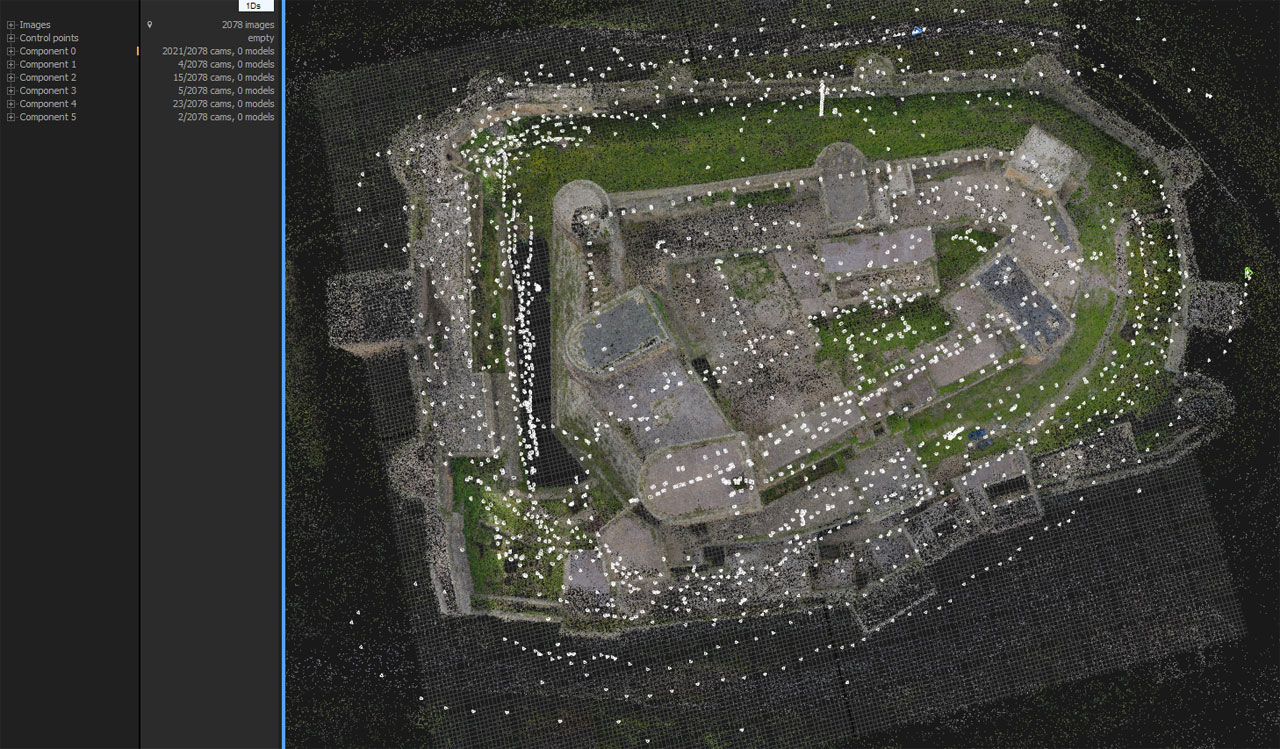 Krak des Chevaliers in RealityCapture [Credit: © Iconem and DGAM]
The RealityCapture software then allowed us to get an overview of the Krak 3D model in just 3 weeks. Such a speed for such a large amount of data is unthinkable with other software. The remaining production work at that point then consisted of completing the giant puzzle already largely restored by RealityCapture.
Before the Krak project, we had already taken up the challenge of digitizing the Greek island of Delos, which is threatened by rising waters. To create the 3D model of this island of 3 km2, which is a symbol of the ancient Athenian league, we had to process 20,000 images to obtain a complete and detailed result.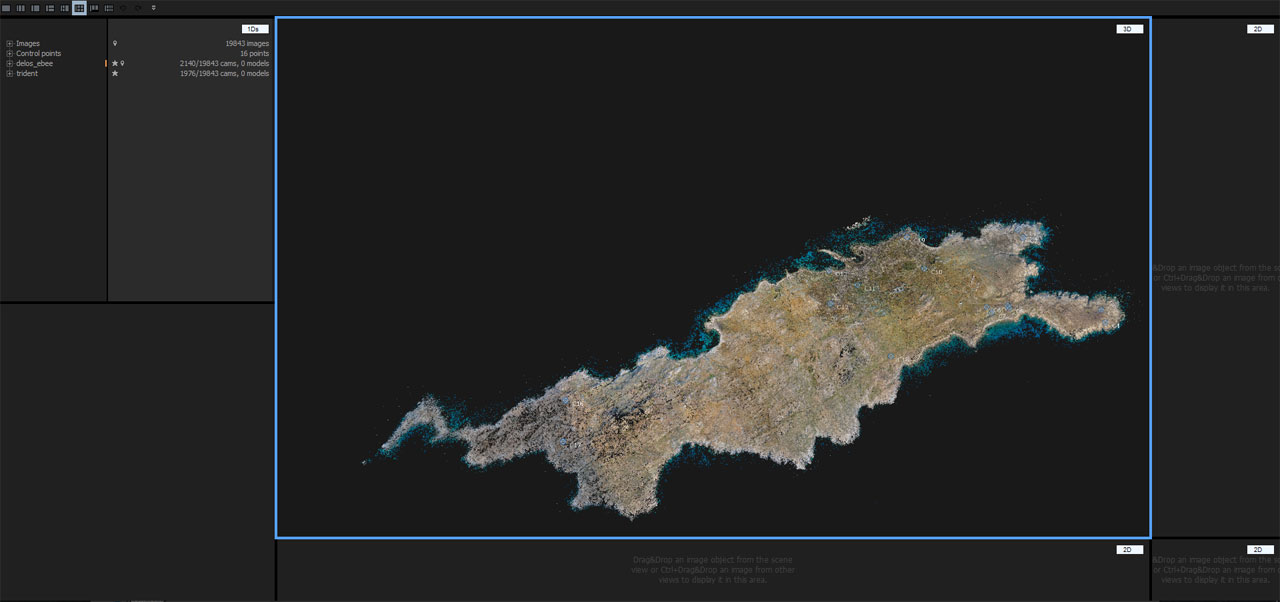 Greek Island of Delos in RC [Credit: © Iconem]
The challenges ahead are countless, and we must win the battle against time before ancient sites disappear unrecorded. It is vital to protect the memory of these exceptional sites in order to transmit this evidence to future generations. To achieve this, we need a solution combining power – and therefore the capacity to withstand very large data inputs – with accuracy and speed.
Capturing Reality's software combines these three qualities, all of which are essential to the success of our projects. RealityCapture is a flexible program that adapts easily to the field strategy and to a range of reconstruction approaches. With such large volumes of data, we quickly find ourselves with many elements to manage.
To solve this problem, RealityCapture offers an API that automates repetitive tasks via the command line, saving considerable time. The Capturing Reality team helps us, day after day, to fight against the disappearance of human heritage. They provide us, the Iconem team, with a very precious resource – but in a way they are also serving the whole of human knowledge.
Words on Iconem's work
"The images produced by Iconem make it possible to take a fresh look at site interpretation" – Irina Bokova, Director General of UNESCO.
"The preservation of the memory of sites, especially in countries in conflict, is an imperative and an emergency" – Vincent Michel, archaeologist specializing in Libyan heritage.
"Communicating through digital and virtual technologies has become a crucial tool for building sustainable archeology" – Daniele Morandi Bonacossi, Director of the Land of Nineveh Regional Archaeological Project.
"I realized in the field the full potential of the protocols put in place by Iconem" – Sébastien Gondet, archaeologist and researcher at CNRS.
Article has been provided by Iconem.