Victor, Theophile, Gabriel, Lucas, Vincent and Florian. Six former students who are behind a short animated film called Garden Party. The movie depicts the life of amphibians who are discovering surroundings of an abandoned villa, indulging in the leftover food and following their primal instincts.
Since its release in 2016, Garden Party has been achieving outstanding success. Among many awards, they have won the Best Student Project award at Siggraph 2017 and the Grand Jury Price at Nashville film Festival 2017. You can find list of all awards here .
However, their successful journey continues as they were shortlisted for the Academy Awards 2018 in the category of The Best Animated Short Film.
Workflow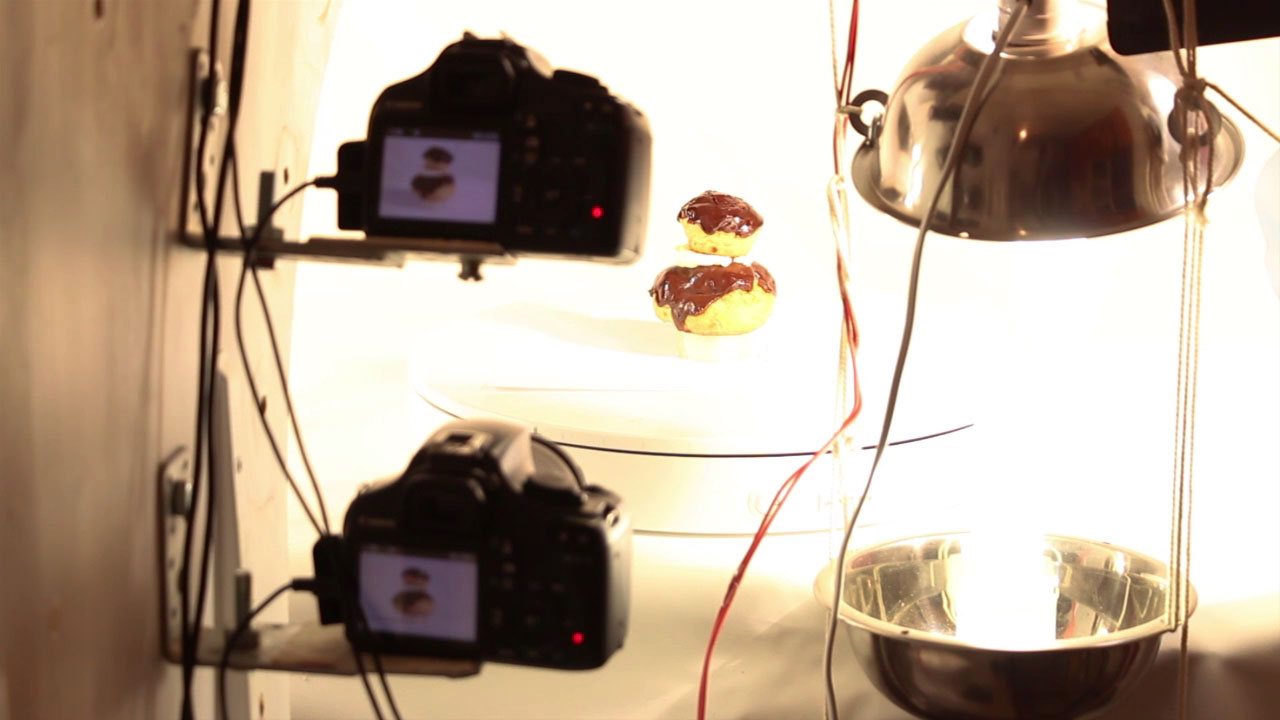 [Credit: © Garden Party]
In order to achieve such outstanding results, a variety of software has been used.
"We wanted to have renders as realistic as possible and we had fun with lot of software." Gabriel Grapperon, a co-author of Garden Party
For the photogrammetry part, they had chosen RealityCapture. "We started experimenting with photogrammetry at the beginning of the project. When we got our first scan, we were very excited!" Gabriel Grapperon, a co-author of Garden Party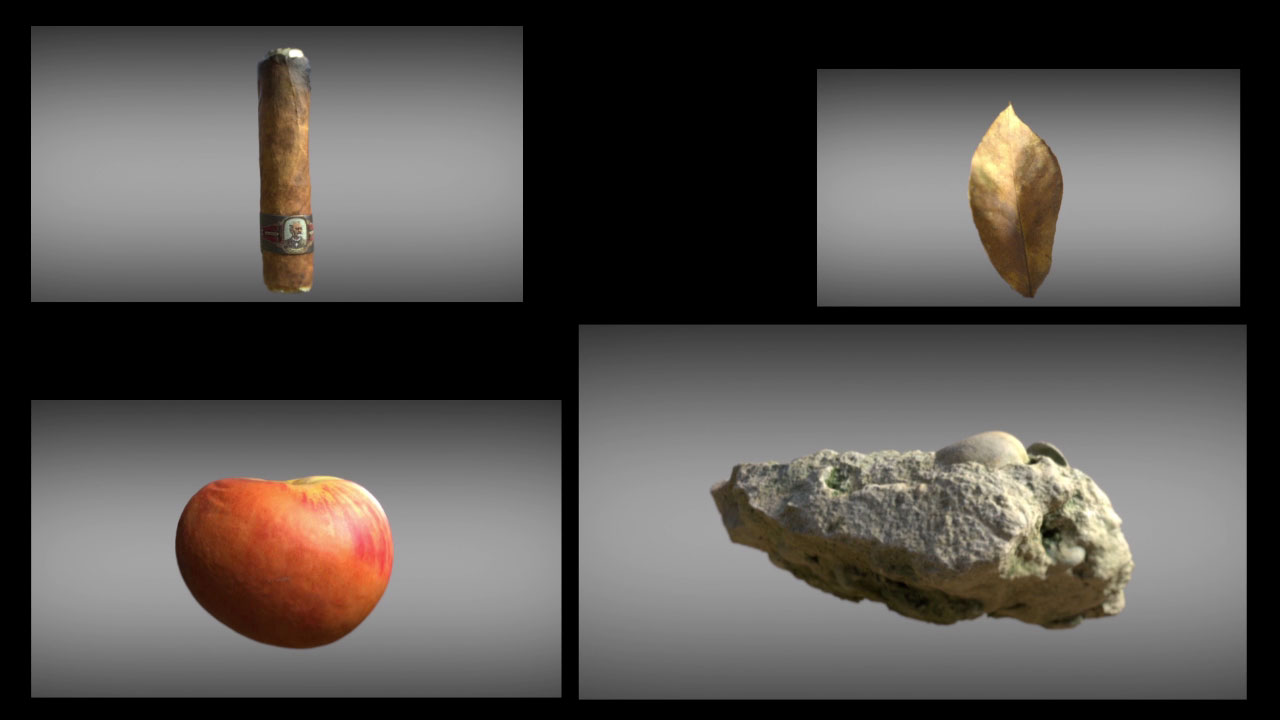 [Credit: © Garden Party]
"We realized that it would be very helpful to increase the level of realism. We had played with several photogrammetry software before we found the beta of RealityCapture. It was so much better than everything we already tried. We asked our school to contact Capturing Reality and then we made a partnership." Gabriel Grapperon, a co-author of Garden Party
Altogether almost 200 scans of various assets were made. Not all of them were used in the movie, however it created a solid library where they had plenty of assets to choose from and pick the ones that were the most suitable for the movie.
The number of photos per object varied from 65 to 200 and altogether they took more than 20,000 photos. RealityCapture was used to created models of food, various soils, leaves, rocks, branches and many others.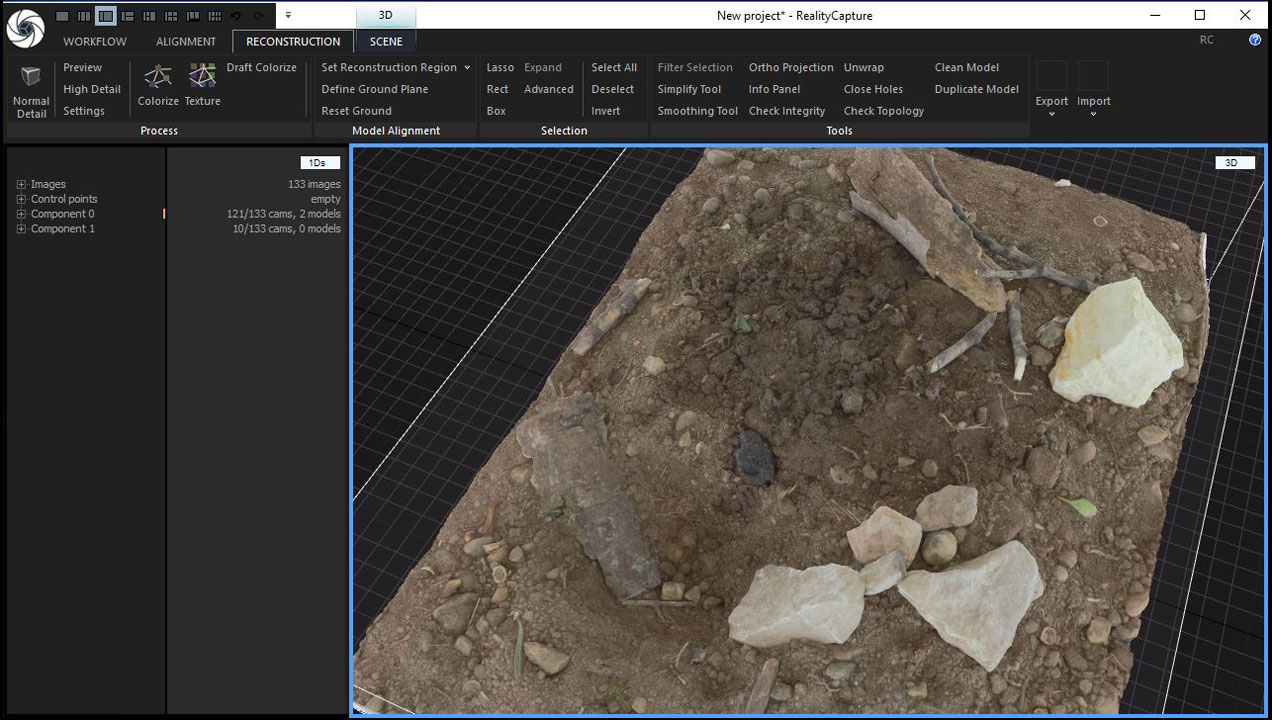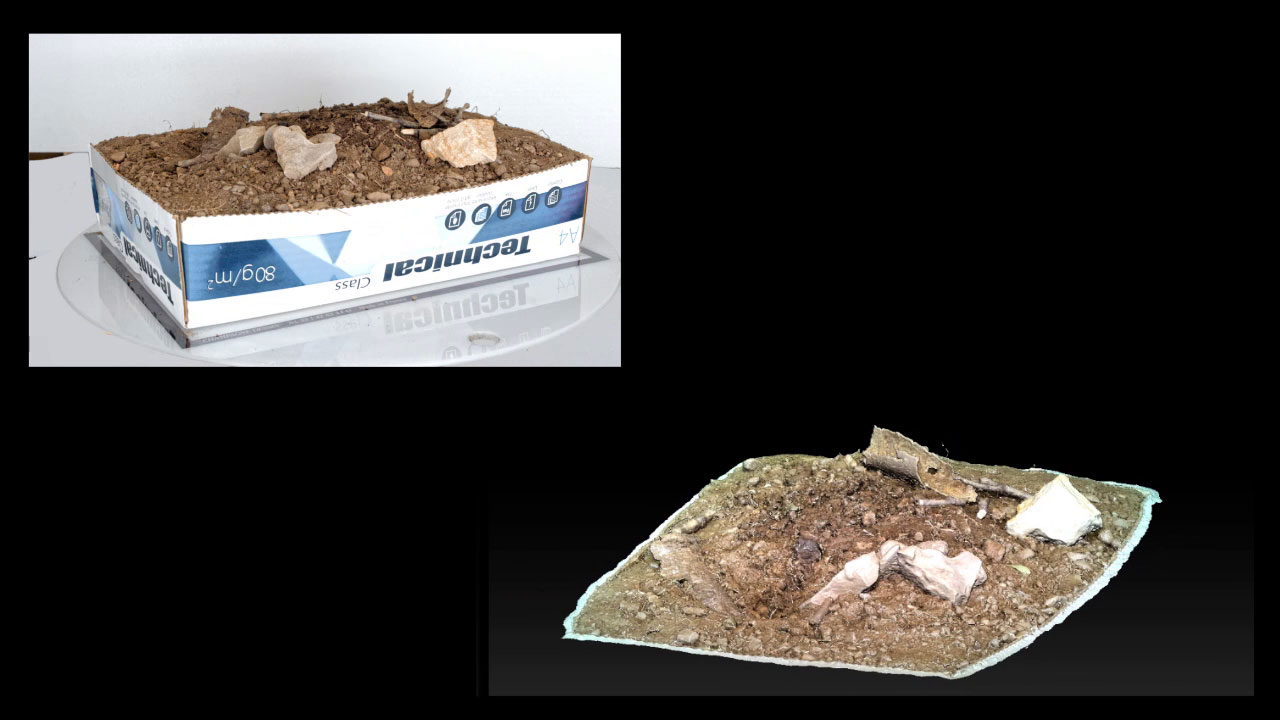 [Credit: © Garden Party]
"We liked working with RealityCapture a lot. It has very good result, very fast. It's almost a one-click solution to get your scan ready." Gabriel Grapperon, co-author of Garden Party
Creating so many 3D scans might be rather time-consuming, hence in order to speed up the process they automated their workflow so that one person was able to create approximately 20 scans/day with only few clicks.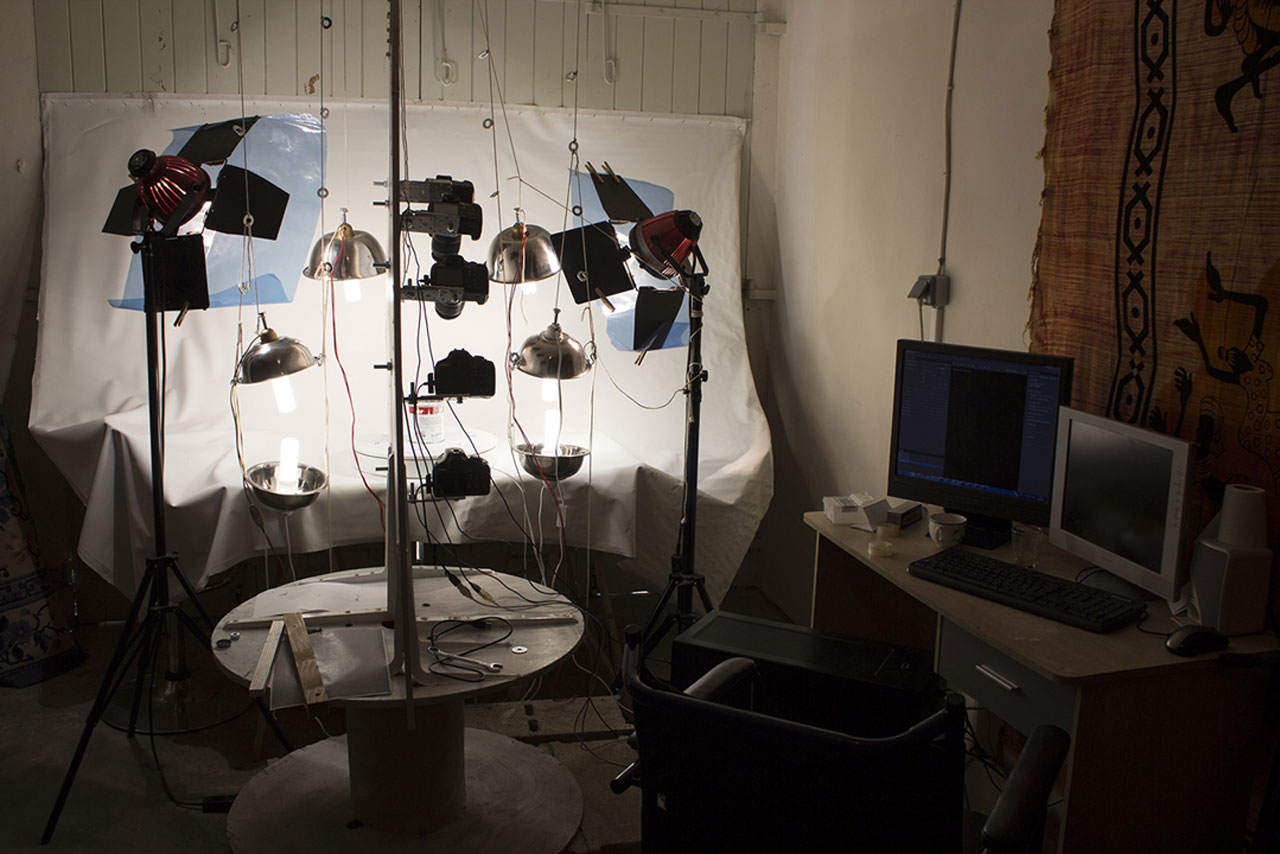 [Credit: © Garden Party]
The whole setup for 3D scanning consisted of five Cannon 1100d synchronized cameras, lightning, white background and a turntable.
Once the objects were captured, they were loaded into RealityCapture where raw a high poly was created. Using macro in Zbrush allowed for automatic cleaning of the raw scan. The macro created a low poly with UV, using ZRemesher and UV master. Then the details from the high poly were re-projected and finally, displacement, normal and diffuse maps were exported.
And here is the result of their hard work:
Behind the scenes video:
You can watch full short movie Here