Let yourself be dragged into the world of Louis XIV and visit the beauty of the Versailles palace, where you can discover freshly-renewed Marie-Antoinette's Hamlet, now also available as virtual reality created by Stéphane Agullo and his team with the use of photogrammetry.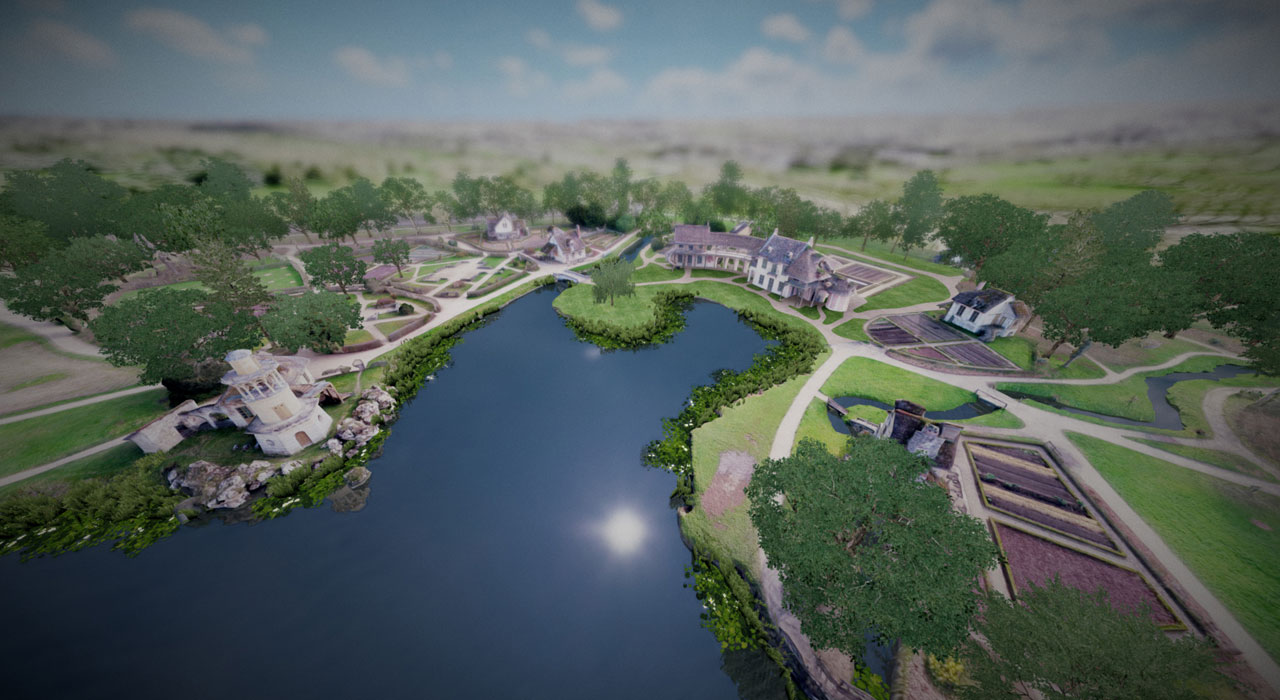 Hameau de la Reine [Credit: © Stéphane Agullo ]
Once a palace, now a museum, wide-known world heritage, The Palace of Versailles, listed by UNESCO, has recently opened to the public its reconstructed Marie-Antoinette's hamlet ("Hameau de la Reine") located about two kilometres away from the main chateau.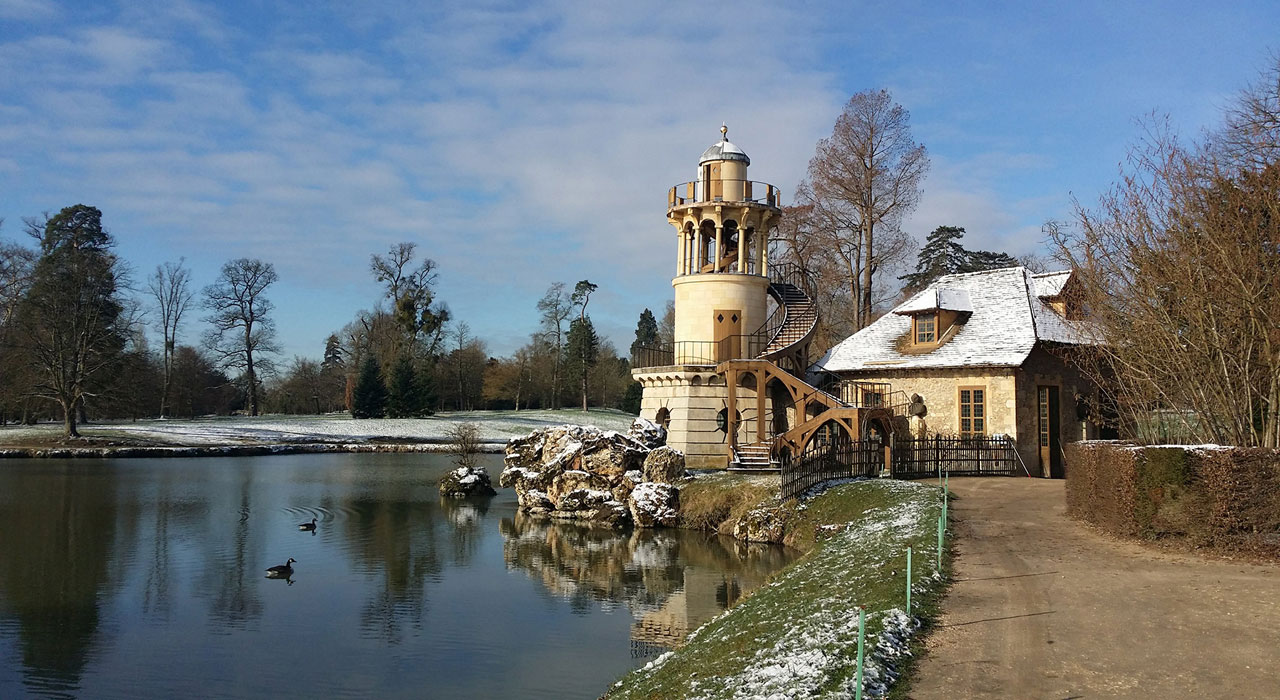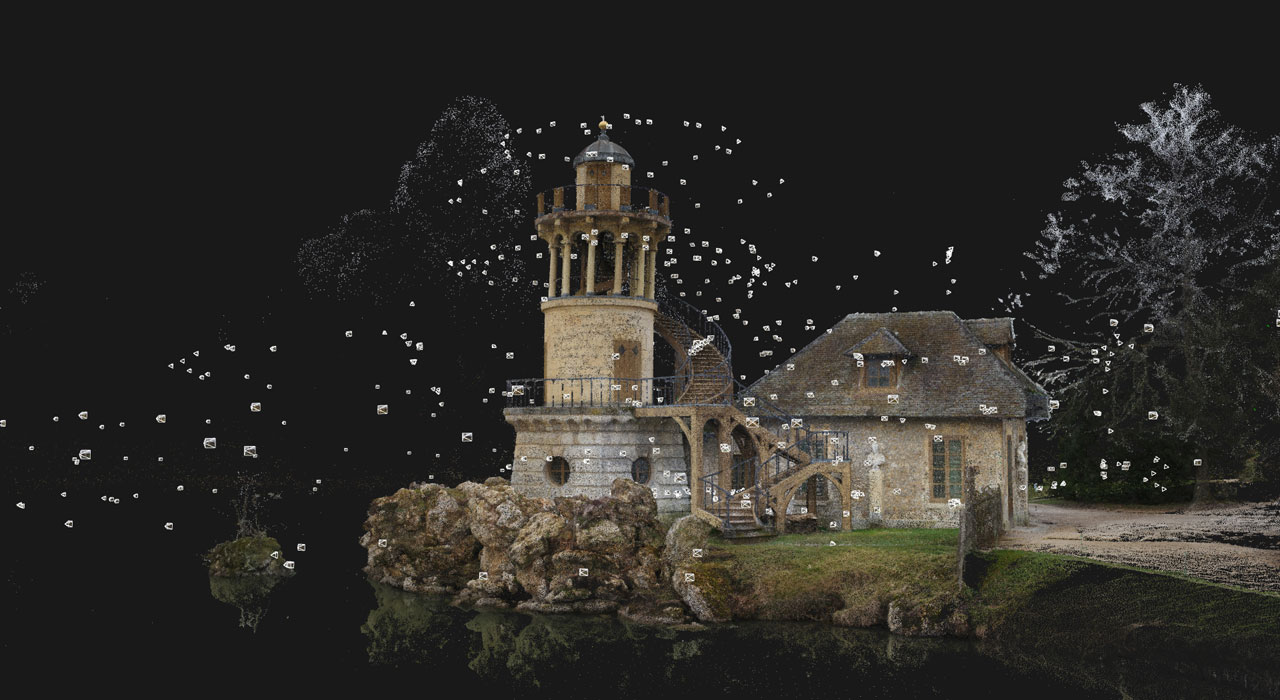 Hameau de la Reine [Credit: © Stéphane Agullo ]
This unique park was constructed more than two centuries ago in 1783, designed based on the Queen's vision of a countryside farm. The hamlet served as her private escape sanctuary and an entertainment park for her and her guests.
The Queen's favourite architect, Richard Mique, designed the place as a truly charming village surrounded by a meadowland with lakes, streams, cascades, flowers, an octagonal belvedere and even a grotto. The park consists of twelve buildings all together combining various influences from rural architecture. The place should represent a real village with a farmhouse, a dairy, a boudoir, a mill and so on.
Process
The park has recently undergone a huge reconstruction and been once again opened to the public eyes. In this occasion, the palace asked Stéphan Agullo to turn this project into virtual reality allowing access to the hamlet for a wide audience. Photogrammetry has been chosen to create 3D models of the buildings from exterior to interior. For processing of the captured data, they have chosen RealityCapture as the fastest and the most precise piece of software.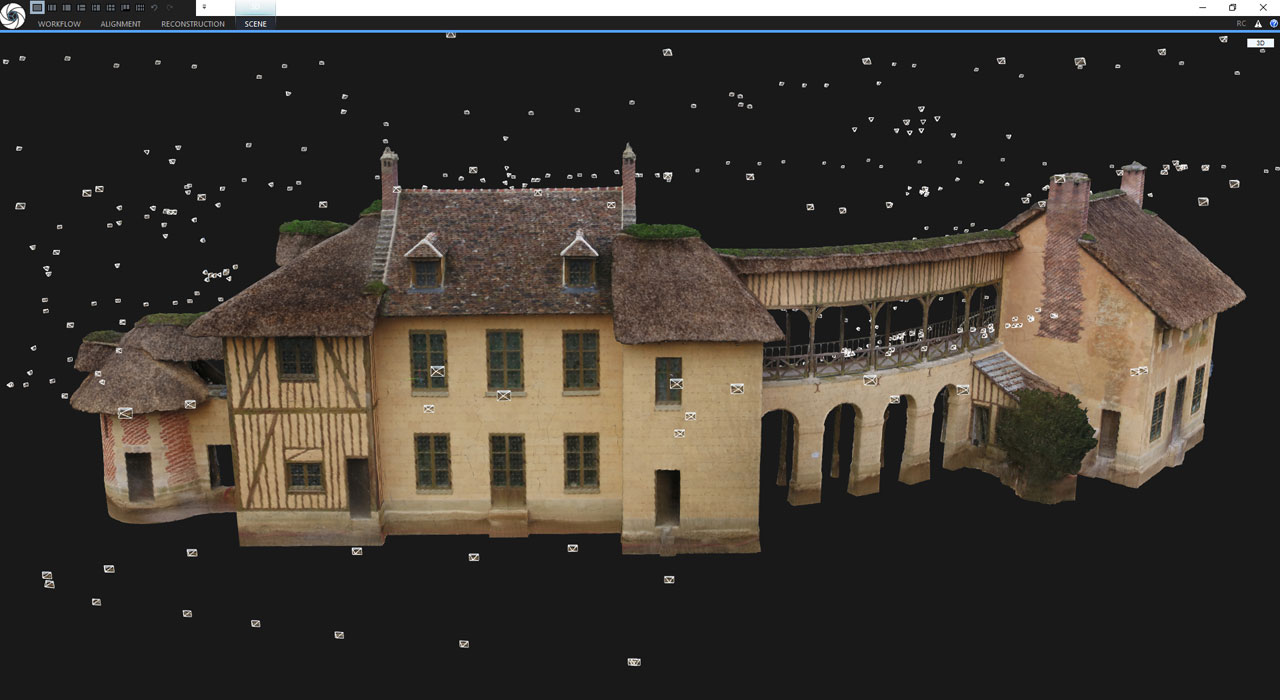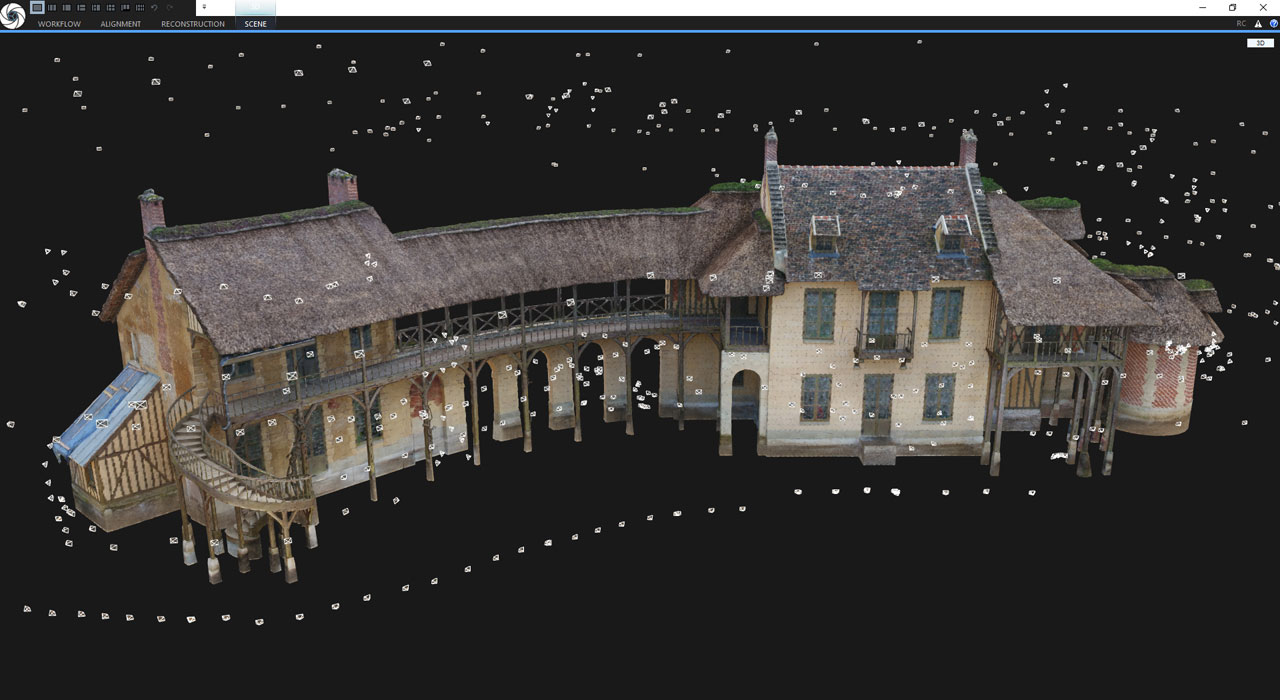 Hameau de la Reine [Credit: © Stéphane Agullo ]
The deadline of the project had been set to May, so the team had to start shooting in March, just when the cold winter hit. This season brought some advantages though, since the grey weather did not create any harsh shadows and there was also absence of leaves which, as we all know, are a bit problematic in photogrammetry.
Two weeks it took to complete the photographing process. They left with nearly 6,000 photos for outdoors. About 4,000 pictures was aerial and 2,000 terrestrial data. Each photo was taken in RAW 5k quality, then adjusted in Photoshop and reorganized in sequences to optimize the overlay. The data, they ended up with, was then processed in RealityCapture. It took 20 hours of 3D reconstruction per building in High Definition. Cleaning and optimization of the models were done in LightWave 3D.
In the interiors, the technical limitations were numerous. They had to adapt to lighting, visits of tourists and other interventions. They could start just after the reconstruction was finished. The rooms were recently refurbished, fragile and not very spacious. No equipment could be placed on the floor, nothing could be touched or moved.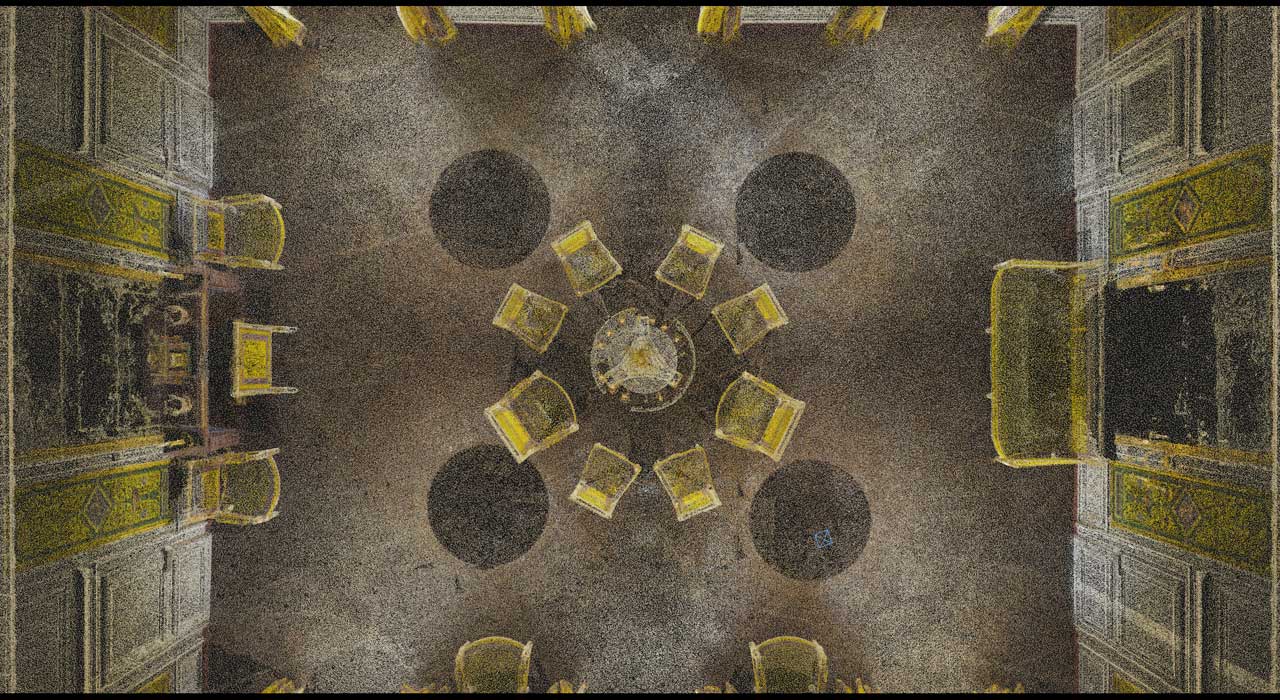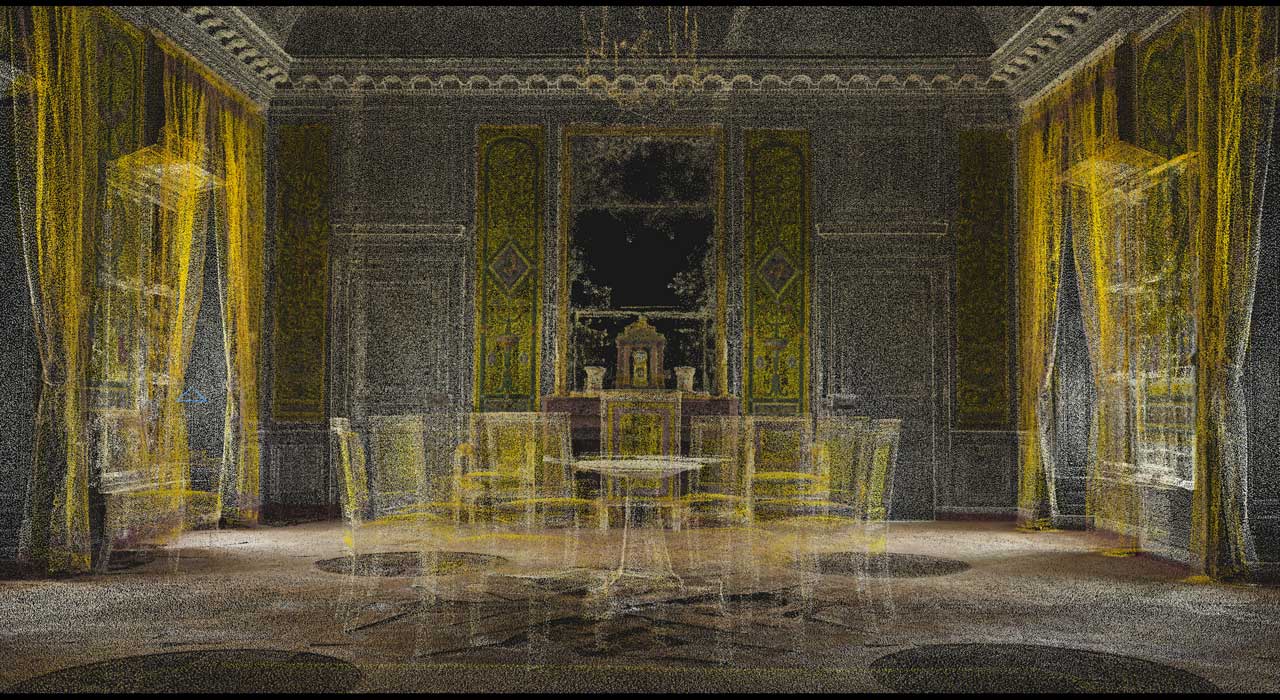 Hameau de la Reine [Credit: © Stéphane Agullo ]
Even with these complications, they managed to finish the interiors in a month by combining laser scans made with BLK360 and photographs. Software RealityCapture allowed them to seamlessly integrate both sets of data into precise and detailed 3D models. Then the models were retouched with 3DCoat, a real Photoshop 3D, and finalized the scenes with LightWave 3D.
Virtual Reality of this character is not here to replace the traditional visits to the museum, but rather to attract a different audience and make it more accessible to everyone. It also serves as a tool to preserve the historical and cultural heritage, and recreate the atmosphere of old places to be never forgotten.