KOBOLD is a new kind of horror experience that blurs the line between cinema and VR gaming. Step into the shoes of an urban explorer investigating the mysterious case of a missing boy. Pick up your flashlight and discover the secrets of an abandoned villa in the middle of a dark forest in Germany.
Immerse yourself in true, cinematic realism, explore an interactive universe, pick up clues and dare to venture deeper into a mystical world where your actions can have grave consequences.
With its intensely realistic visuals captured with photogrammetry, free movement and intuitive interactions, KOBOLD is a unique room scale VR experience that will entice and terrify...
Director's statement:
KOBOLD intends to push the boundaries of what is possible in VR: The world was scanned from real locations and the characters were captured with photogrammetry and Mo-cap. Meticulous attention was paid to atmospheric design and compelling, experimental narrative inspired by pagan mythology and the claustrophobic environment of 1970s East Germany.
Features:
A trans-media experience, KOBOLD is accompanied by a short film that can be viewed before entering the VR experience. The short film serves as an introduction into the world and characters and tells the backstory of the missing boy and his family.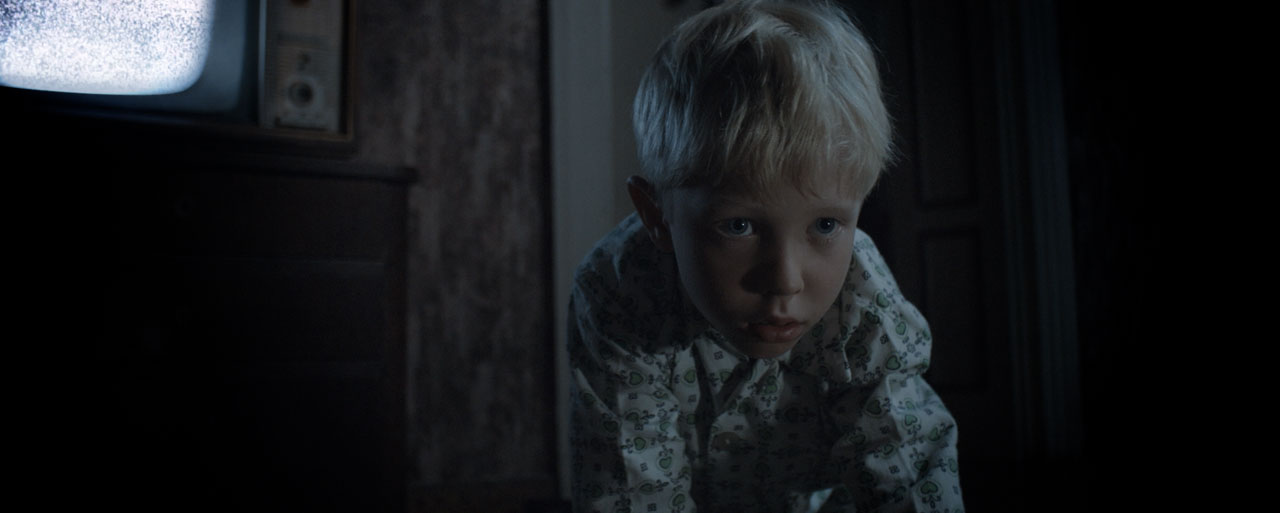 Movie still [Credit: © AnotherWorld VR]
The player then puts on a VR headset and steps into the story, breaking into the abandoned villa, gathering clues, solving a mystery and entering a dark, mythical underworld inspired by European folklore and pagan mythology.
In order to make the transition from film to VR as immersive as possible, the entire villa (which is a real location in Brandenburg, Germany) and its surroundings were meticulously scanned with photogrammetry. Actors were also 3D scanned and brought to life in VR using motion capture and advanced facial capture technology.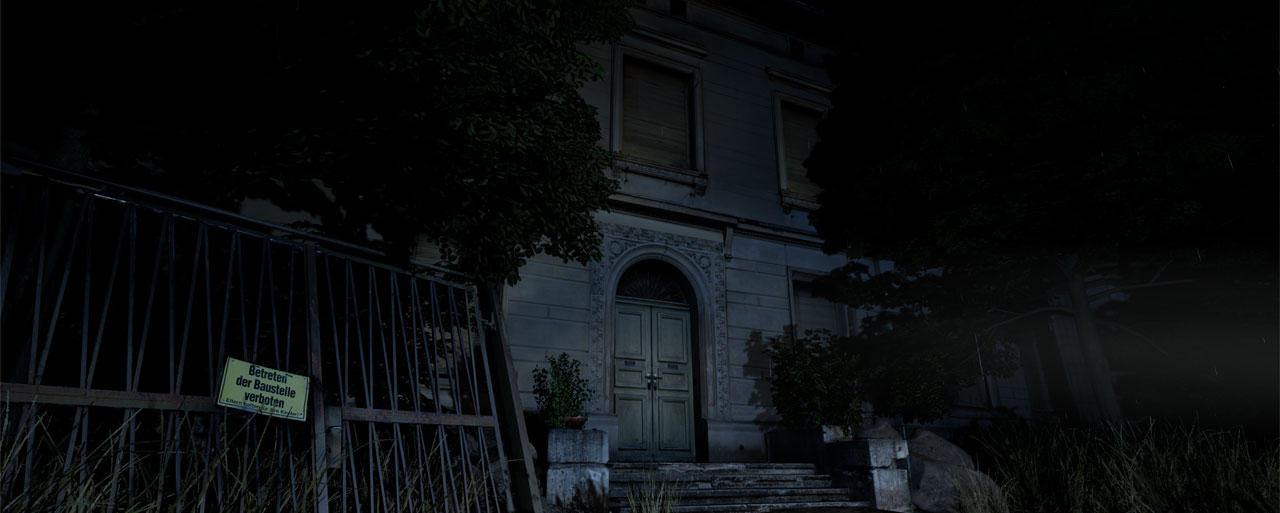 VR still [Credit: © AnotherWorld VR]
AAA graphics, character and level design, compelling gameplay and intuitive interactivity designed from the ground up for the Oculus Rift and HTC Vive.
Awards and Nominations
World Premiere: 75th Venice International Film Festival 2018 In competition / nominated: Venice Award for Best Virtual Reality Experience ( For Interactive Content)
UK Premiere: Raindance International Film Festival 2018 In competition / nominated: Best Interactive Narrative Experience
Canada Premiere: 47th Festival Du Nouveau Cinéma Montréal
Early Prototype Awards (selection in private by Jury)
VRCORE 2017: Won Gold for Best Immersive Experience
VR AWARDS LONDON 2017: Nominated for Best Interactive Media / Film
Technical approach:
The technical approach behind KOBOLD made use of three key technological advances that have enabled independent VR Production studios and content creators to achieve the kind of cinematic realism required for immersive and breathtaking VR Experiences:
1. Photogrammetry
The environments and characters in KOBOLD were digitised into 3D Models using a process called photogrammetry where real-world environments, objects and actors are meticulously photographed from many different angles. The photographs are then imported into specialised photogrammetry software, where they can be converted into ultra realistic, textured and high detailed 3D models, providing the basis for environment design or character animation. We used RealityCapture by Capturing Reality s.r.o. for its unrivalled speed, high quality results and because it is able to handle large volumes of photographs, rapidly turning them into 3D assets that can be integrated into Virtual Reality.
2. Motion Capture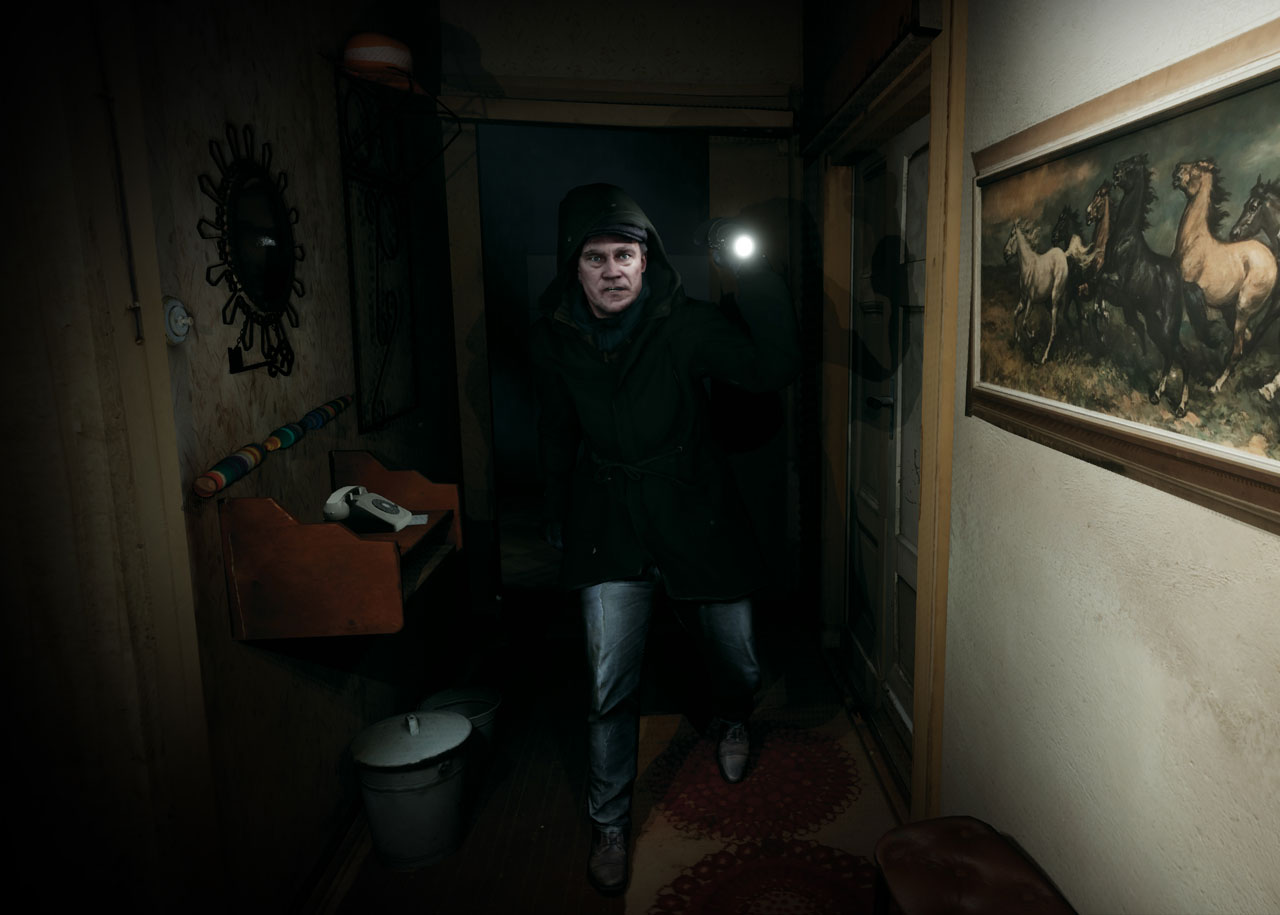 VR still [Credit: © AnotherWorld VR]
Motion Capture technology, where the movements and kinetics of an actor or performer are captured digitally and transferred onto a 3D character or digital double was until recently, limited to the research institutes, large-scale VFX companies or Hollywood Studios that could finance the equipment and studio space required to utilise it.
The Perception Neuron by NOITOM Ltd. is a breakthrough motion capture suit that does not rely on specialised cameras to track motion, but rather utilises sensors about the size of a penny that can be easily fastened to the head, arms, torso, legs, feet and individual fingers of the performer and can send a data signal to a laptop via WIFI.
The Perception Neuron is affordably priced for independent creators and can be used in any remote location where a WIFI network can be set up. When capturing the motion of creatures and characters for KOBOLD, the performers would often go out into the forest so that they could climb on rocks, trees and across natural environments, adding to the realism of their movements.
3. Facial animation
Reading faces is an intrinsic skill that we humans learn from the moment we are born and continue to develop in our daily lives. The slightest twitch, smirk or wrinkle can tell an entire story. In virtual reality as in real life, every detail counts and the realism of facial animations is paramount to maintaining the immersion of the experience.
In our continuing effort to perfect facial animation the team behind KOBOLD has begun employing advanced, markerless facial capture technology using FACEWARE by Faceware Technologies Inc. with which the facial gestures of real actors and characters can be filmed with a video camera and transferred onto their digital doubles with very high fidelity.
About AnotherWorld VR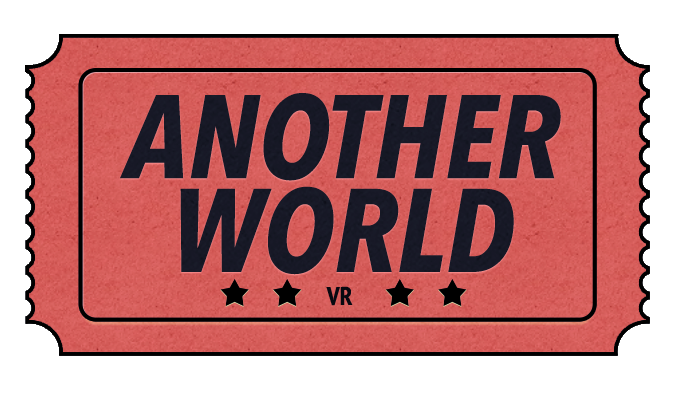 AnotherWorld VR is a young and dynamic Berlin based VR content production studio with a background in filmmaking that creates photorealistic and exciting VR experiences with an emphasis on storytelling, cinematic aesthetics and immersive gaming interactivity.
Article provided by Max Sacker, Director at AnotherWorld VR.