Another World Studios LLC is a Los Angeles-based 3D scanning company with over 14 years of experience in providing 3D scanning services for virtual reality, video games, advertisement and visual effects: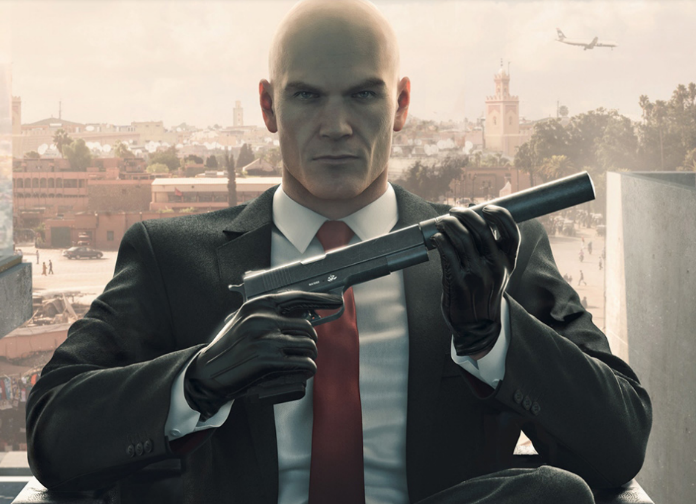 The studio specializes in 3D scanning and customization of human digital doubles, which can be used as digital replacement in VFX for film or television, creating convincing and diverse cast in video games or creating believable characters for VR applications. Besides the scanning of humans, the company also focuses on 3D scanning of products and objects.
In their work portfolio, you can find works for Rockstar Games' Grand Theft Auto 4 and 5, where they scanned over 1000 people, and scans of thugs, soldiers, cartel members and civilians for the Ubisoft's title in the Tom Clancy's Ghost Recon series, also creations for the Square Enix' latest Hitman and Hitman Absolution games and many more.
In order to keep up with the evolving market and as a reaction to the market needs, they have started to focus on 3D scanning of human faces. In the 3D faces store you can find face scans of all kinds and pick the ones that fit your needs.
However, if you cannot find the character that you need, they will find it for you. Furthermore, if you have ever wanted to become a character in a video game, now is your chance. The company offers the possibility for people to have their faces scanned and become video game characters. So, if you are interested, simply contact them via their website.

Production pipeline
Unless a fitting person is provided by clients, the studio goes out to find a suitable candidate on talent websites or casting agencies. Once selections have been approved by the client, they come to the studio where a make-up artist makes sure that all excess make up is removed and all the hair is moved away from the face.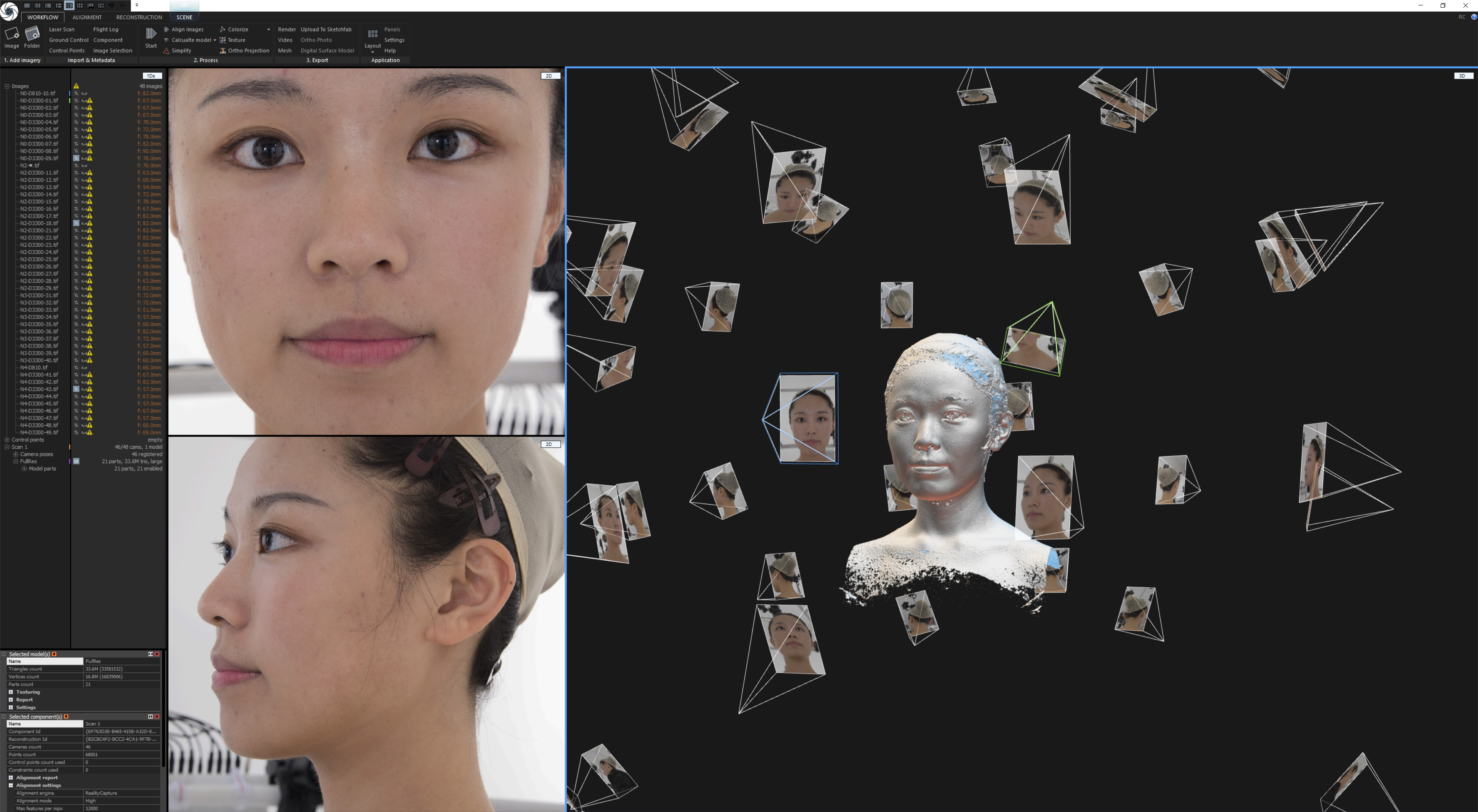 Scans are done with a multi-camera rig with 48 cameras attached. Three of the cameras are full-frame Nikon D810s in order to obtain the most detail on the face area. All the hardware is custom-built to provide power without too much clutter, and trigger all cameras simultaneously. Photos are automatically transferred to a computer in RAW format and processed in 3DLutCreator to make sure color and exposure settings are accurate and uniform.
The images are then imported into RealityCapture in order to generate the 3D models. Scans are then cleaned up in Blender to remove noise and excessive hair. Eyes and ears are enhanced a bit to make retopology easier. Blender is also used to morph a low polygon base mesh to the scan, after which it is subdivided and shrink-wrapped to a high-resolution scan.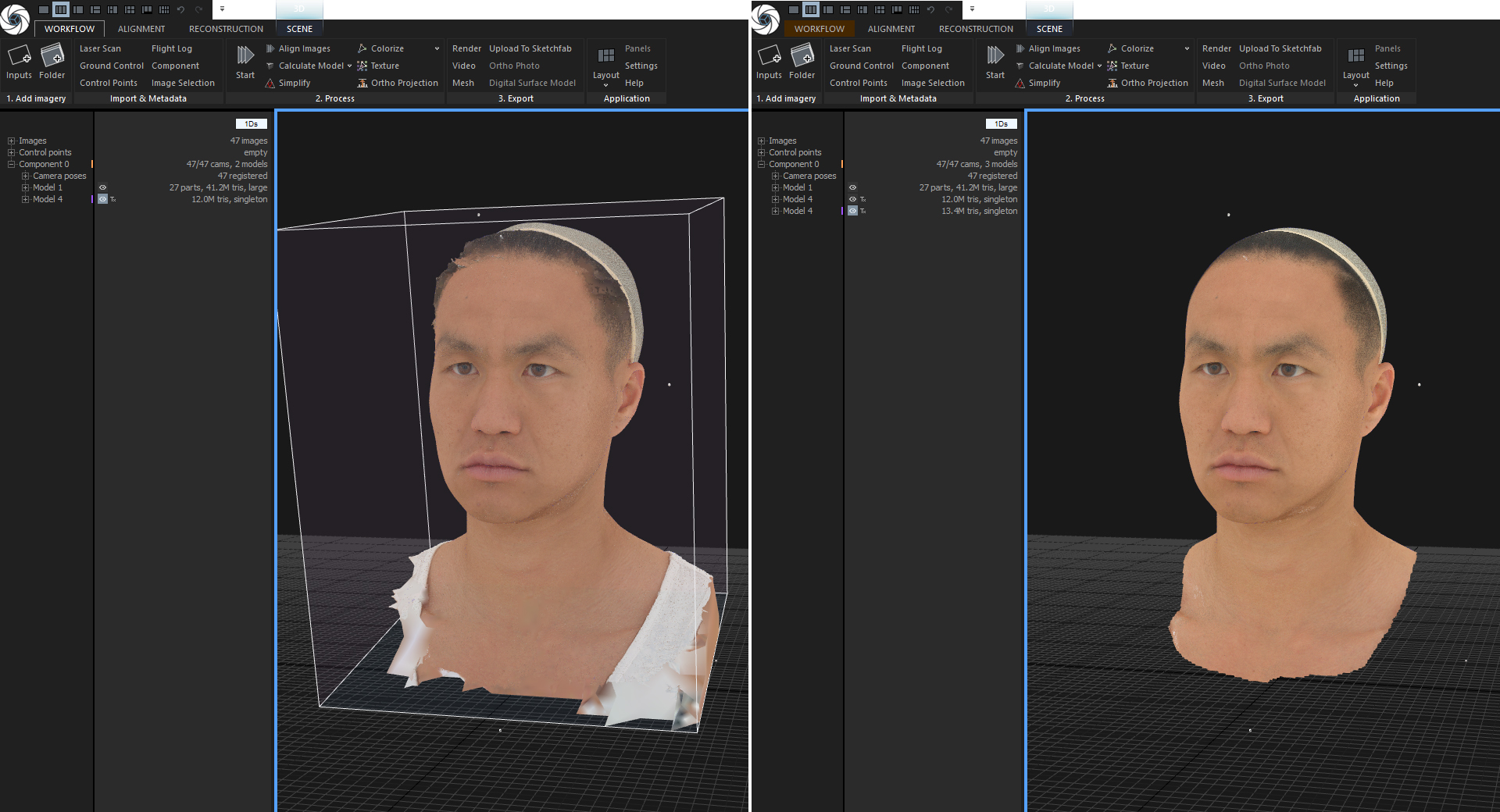 The mesh is exported and re-imported into RealityCapture to bake high-resolution texture maps. Several different bakes are created using different image selections. These are then combined, masked, and cleaned up in Photoshop. Any additional clean-up work is done using texture projection in Blender.
The final steps before the delivery are the final touch-ups in Zbrush using its masking with the texture maps feature. With this feature, it is possible to bring back some of the very finest details such as delicate wrinkles and pores. During the course of larger projects, once up to speed it takes about a day to finish each asset.
Hardware:
Currently a PVC-structure multi-camera rig
48 cameras: 45x Nikon D3300 + 3x Nikon D810
PC: Windows 10 Pro (64bit); Intel Core i9-7900X at 4.2Ghz
Why RealityCapture?
"I have had experience with photogrammetry since 2003 when I had the chance to work with the University of Leuven (Belgium) where their computer vision department VISICS had developed an algorithm to do pretty much what RC does today. However, they had never really developed it into a stand-alone or user-friendly product. We used this technique on several blockbuster movies such as Master & Commander, King Arthur, and Next. Years later I used 123DCatch from Autodesk, a free program at the time, as a faster and free alternative. However, as demand for quality increased I opted to use Agisoft's Photoscan instead for scanning objects and products."
When I built my photogrammetry rig last year, I put other photogrammetry software up against RealityCapture to see which one would give me the best results and I noticed two main differences which were relevant to me:
1. Much faster processing times in RealityCapture and
2. Some details came out a lot cleaner, especially in and around the eyes.
I also noticed that other photogrammetry software had a lot more issues trying to figure out all the camera angles, whereas RealityCapture got it right most of the time. These tests were done using the default parameters."
Jan Huybrechs, founder of Another World Studios LLC