Discover new learning materials throughout the whole Epic ecosystem and share your own experience.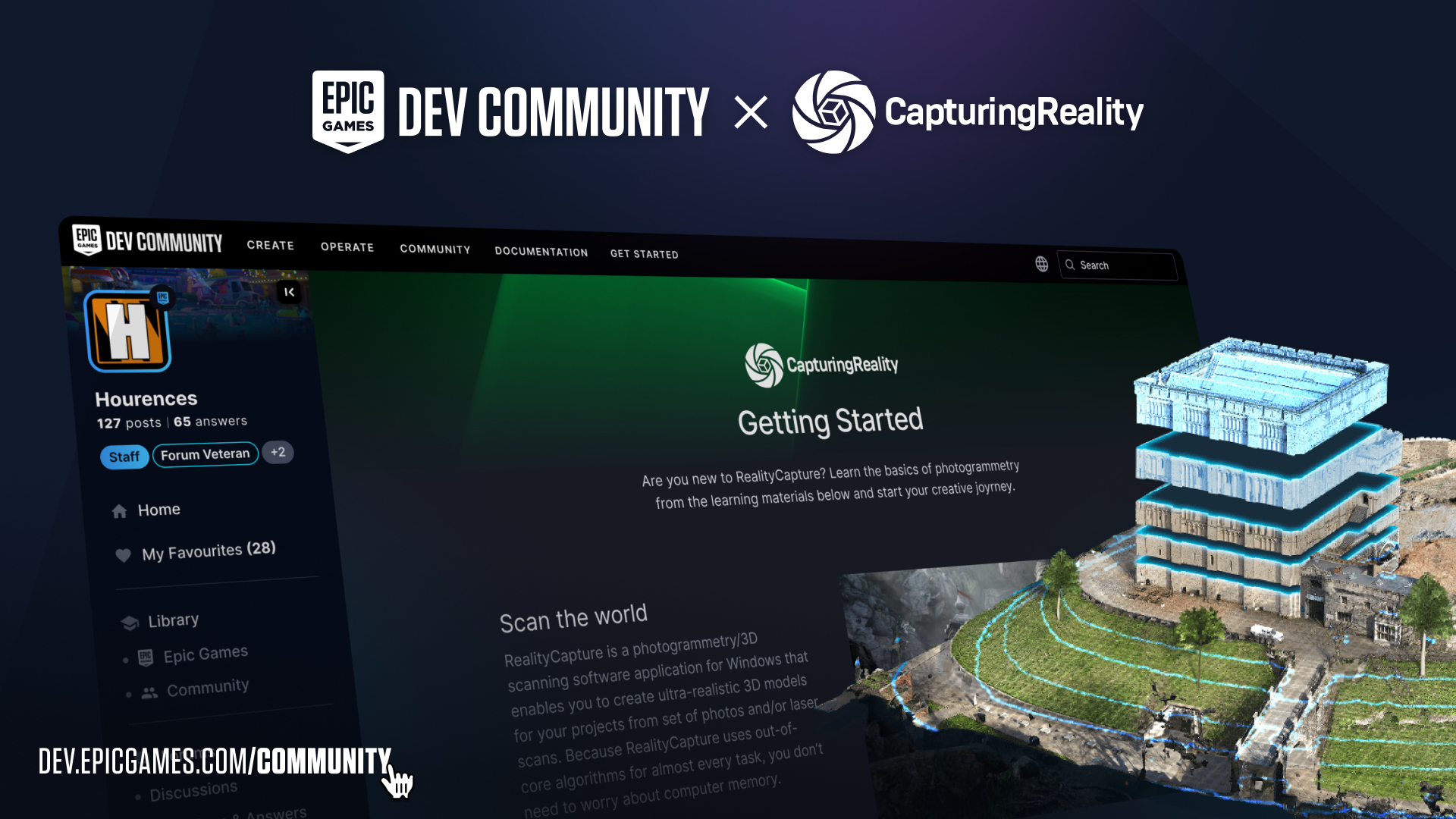 To bring you a better experience and new functionality, we are moving the Capturing Reality Support community forum to the Epic Developer Community (EDC).
If you are not familiar with EDC, it's a platform where you can find helpful learning materials, share your own knowledge and projects, and join forums to participate in discussions or to get answers to your questions.
Become a community hero. The most active members of the community will be eligible to earn special badges that will appear on your profile.
As part of this transition, the Capturing Reality Support page will be redirected to EDC starting today. If you cannot find specific content on the EDC, please be aware we are still in the process of migrating all content from the CR Support page.
You will be able to log in to the Epic Developer Community with the same credentials you use to log in to the Capturing Reality MY account (the account must be migrated to Epic Games).
Rest assured that although we are updating the community platform, nothing about the way we process your information has changed. Our current terms and privacy policy continue to apply to your use of the EDC as they did to CR community.
Thank you for being part of the Capturing Reality community. We look forward to seeing you on the EDC.