Tongo Hills is an exceptional example of earth compound architecture still existing today. Using photogrammetry, two architecture students surveyed Tenzug - Tallensi settlements in the Upper East Region, near Bolgatanga. It is a place where architecture has a much deeper meaning for people inhabiting it. Representing their history and lineage.
Leslie Dougrou and Gabriel Munnich from the Cooper Union for the Advancement of Science and Art in New York City travelled to the North part of Ghana to document and study the Tallensi settlements. The goal was to architecturally represent the compound, expecting the resulting drawings to have use beyond the academia.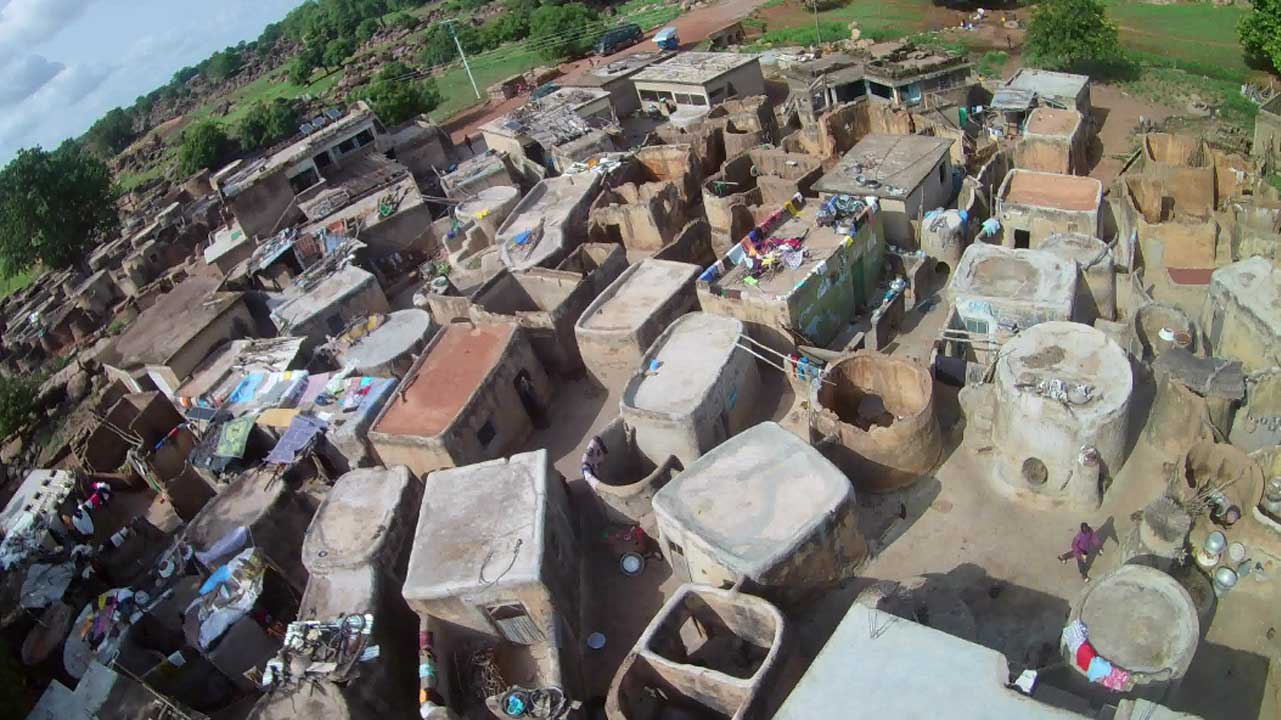 In Talen language, the word "lineage" has an almost identical meaning to "house." They have also traditionally built their houses out of mud to encompass every birth, marriage, and death in their family, creating with their homes in a form of a family tree.
The malleability of mud allows the inhabitants of these structures to intuitively and continuously remodel them. Therefore, their houses are changing significantly from one generation to another.
Leslie and Gabriel had two goals to accomplish. First of all, they wanted to properly measure the houses with the use of photographic data that was processed with photogrammetry, and to explore the implication of the material change in the building of houses after the post-colonial era. Their second goal was to successfully inscribe Tongo Hills on the Unesco World Heritage List through their research and collaboration with the Ghana Monument and Museum Board.
Process:
"In the past, accurately surveying and recreating such a compound in its exact existing conditions could take months, if not years. The use of photogrammetry changes this completely. We reconstructed large sets of photographs; RealityCapture added the element of speed to its accuracy in processing the data. Other tools could be 10 times slower at times or not able to handle the quantity of data." Gabriel Munnich, a Cooper Alumni.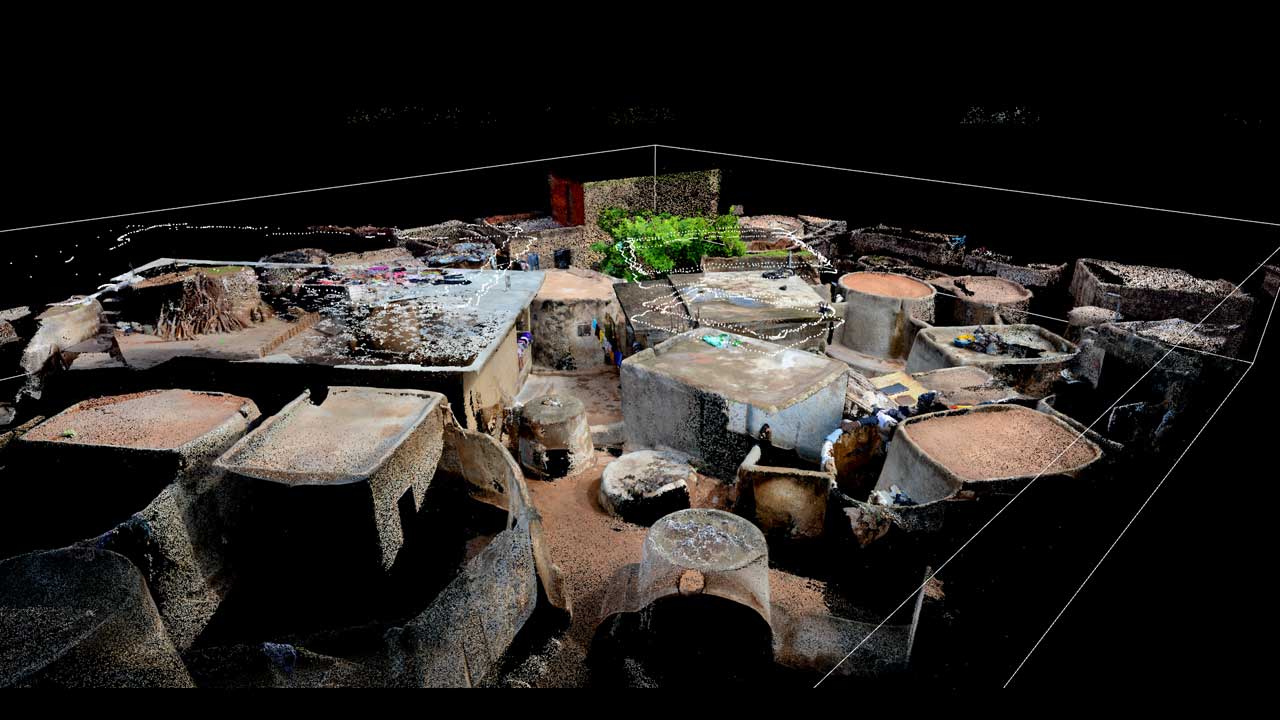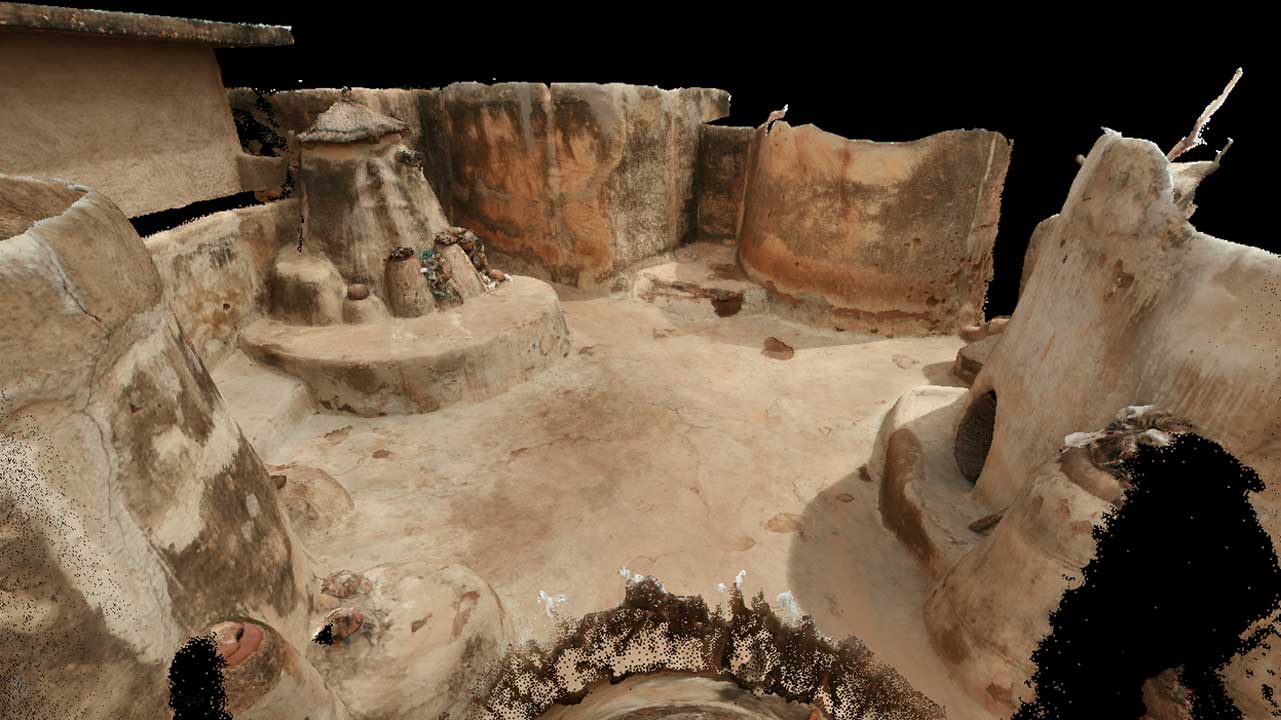 [Images Credit:Leslie Dougrou and Gabriel Munnich]
They ended up with approximately 50,000 photographs divided into 10 separate sets of 5,000 images to reconstruct the houses in RealityCapture. The XYZ files were imported into CloudCompare to clean the point clouds and collage them. They also constructed a mesh using a Poisson Surface Reconstruction for certain crops of the houses. The meshes were imported into Fusion 360 in order to produce a CAM toolpath for CNC to carve the house out of the foam, which they then plastered and painted for the exhibition held at the Cooper Union in New York.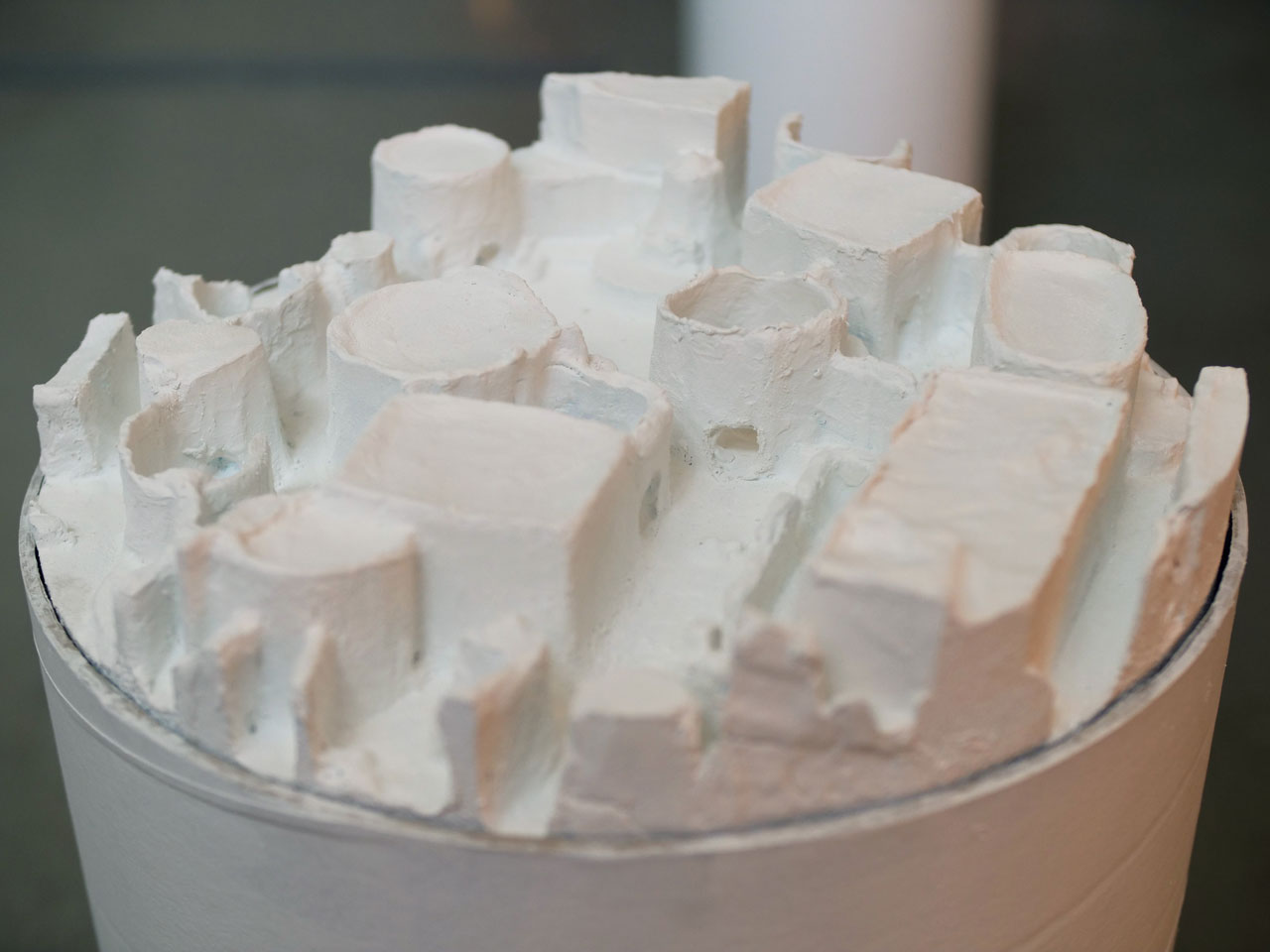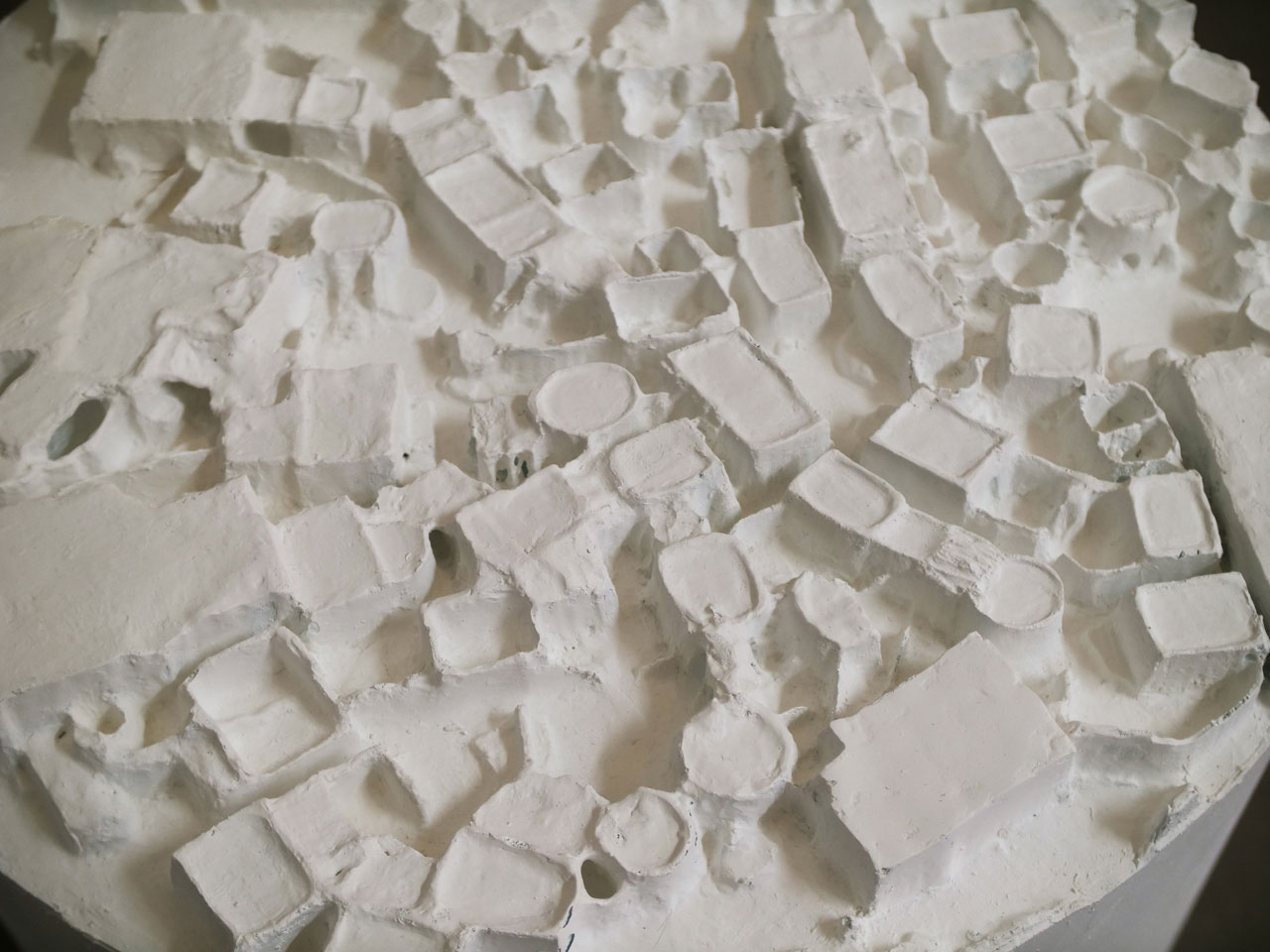 [Images Credit:Leslie Dougrou and Gabriel Munnich]
What does it take to create a project like this?
"All in all, it takes a tremendous amount of memory, an amazing graphics card, time and a great deal of help to construct a humanist project that is so technical in nature." Gabriel Munnich, a Cooper Alumni.