Our products
Which One is
the Right for
You
?
At Capturing Reality we believe that everyone should have an access to equal tools and price should not be of a concern. Whether you are a big company or an individual, we have perfect solution for everybody.
Start here
How often do I use it?
Frequently
Rarely
PPI is for you
PGM is for you
ENT is for you
CLI and PPI are for you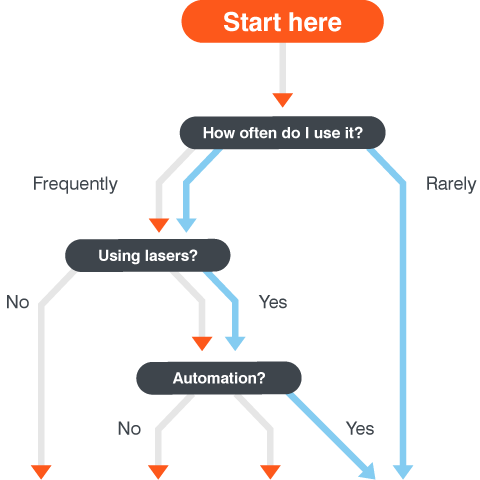 | | | | | |
| --- | --- | --- | --- | --- |
| | | | | |
2,000 RealityCapture Credits
Equals to 8 Gigapixels
Equals to 333M scan points
The app will inform you about the actual cost of licensing your input.
RealityCapture
PGM (1 Month)
249€
Ideal for photogrammetry projects
1-month license
Free updates & technical support
Offline
No CLI possibility
No Laser-scan processing possibility
Max 3,500 images/ project
Max 200 Mpx/ image
RealityCapture
CLI (1 Month)
750€
For processing in batches
1-month license
Fully-featured application
GUI with Command-line Interface (CLI)
Floating possibility
Free updates
Technical support
Offline
RealityCapture
ENTERPRISE
15,000€
Optimal for bigger projects
Perpetual license
1st year free updates
1st year technical support
25% maintenance fee
Offline
No CLI possibility
Inquire about academic pricing
The prices displayed here may not be the final prices and an additional TAX may apply.