RealityCapture helped Human Engine create an excellent reference and learning app for artists
We always love to see and hear what people are able to create with the help of our software. Hence, when one of our customers, a company called Human Engine, informed us that they have recently developed an iOS app called Figure Anatomy, we had to know more.
Figure Anatomy, is a great character drawing reference app for artists and art enthusiasts. For now, you can select up to 12 poses, all of which are 3D scans processed on their end and reconstructed using RealityCapture. You can create your unique composition by adjusting the lighting and camera angles. And you can also select a specific keyframe from a range of small movement animations to add a subtle variety to your selected pose.
Link to App: Figure Anatomy iTunes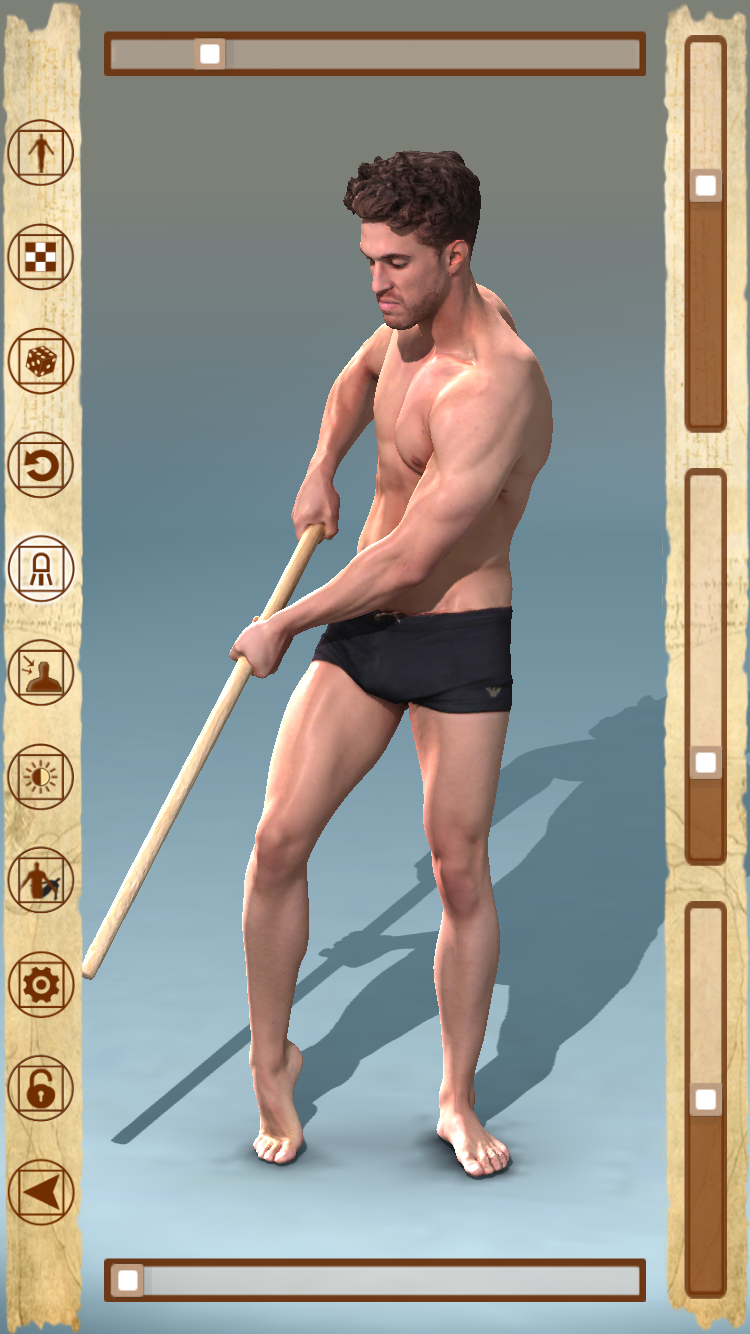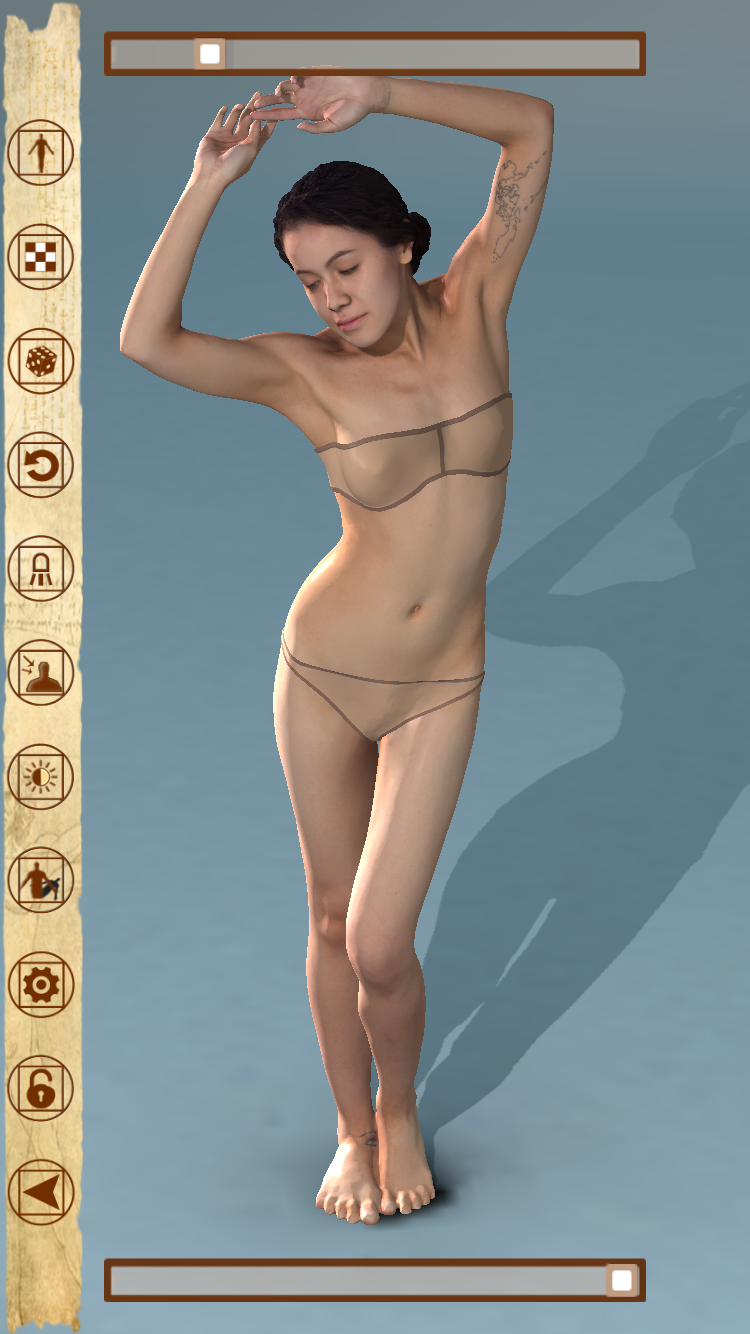 How is it done?
It starts by scanning the character using a camera rig that shoots around 135 images. Then the images are processed in RealityCapture in high detail. The computation time lasts for tens of minutes. After that, the mesh is cleaned-up using Z-brush. Depending on the needs and timeline of the project, they also retopologize the mesh, generate different maps (like texture, normal map, gloss map, specular map, etc), rig the mesh, and even make a separate process for facial blend shapes. The whole process of creation of one model or character usually takes 2-3 days.(www.figureanatomy.com)
Furthermore, they have also released a new iOS app called Minute Pose Lite, which also uses their 3D scans for Yoga pose references. It helps to do yoga poses for both beginners and experts.
Who is Human Engine?
Human Engine is a Los Angeles-based company specializing in interactive media, computer vision, and artificial intelligence. They do 3D scanning and create 3D content and characters for various needs, from high-quality and high-detailed meshes to optimized game-ready assets. Moreover, their focus is also on the development of interactive applications such as VR and AR experiences, games, mobile apps, and many others.