Digitizing Burden Iron works Museum by Aerostade and Scan2Plan
About Project
Burden Iron Works is a museum built into the former administration building of the Burden horseshoe manufacturing empire. The Office building has been listed on the National Register of Historic Places in 1972. It was built about 1880 and is a one-story, brick building laid out in a cruciform plan. It is a beautiful historical structure with clay roofing tiles, and interesting exterior features.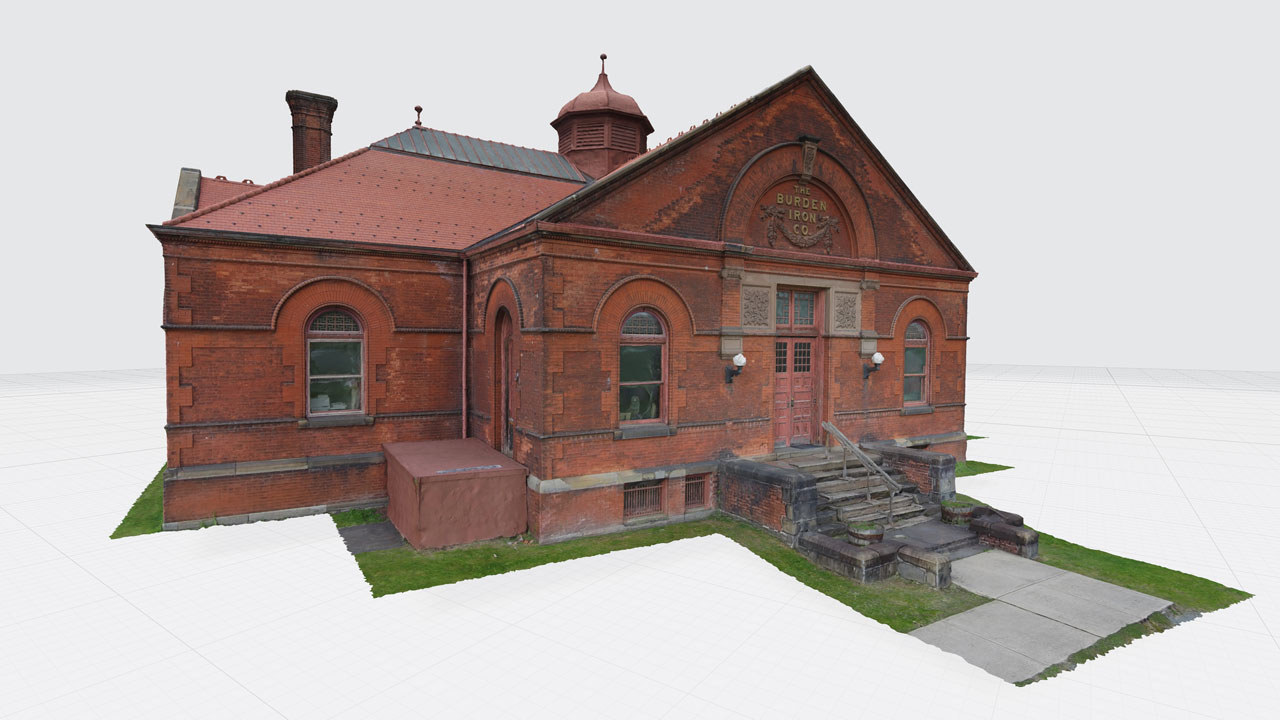 The purpose of the project is to create a digital twin of this cultural heritage to not only preserve it in digital form but to create an as-is documentation of a current state and plan for future restoration. Moreover the model can be used to promote this piece of history and to comply with historical preservation requirements.
Data Acquisition
To obtain an accurate digital twin of the museum, Aerostade and Scan2Plan have relied on Skydio drones for data capturing and RealityCapture for the data processing.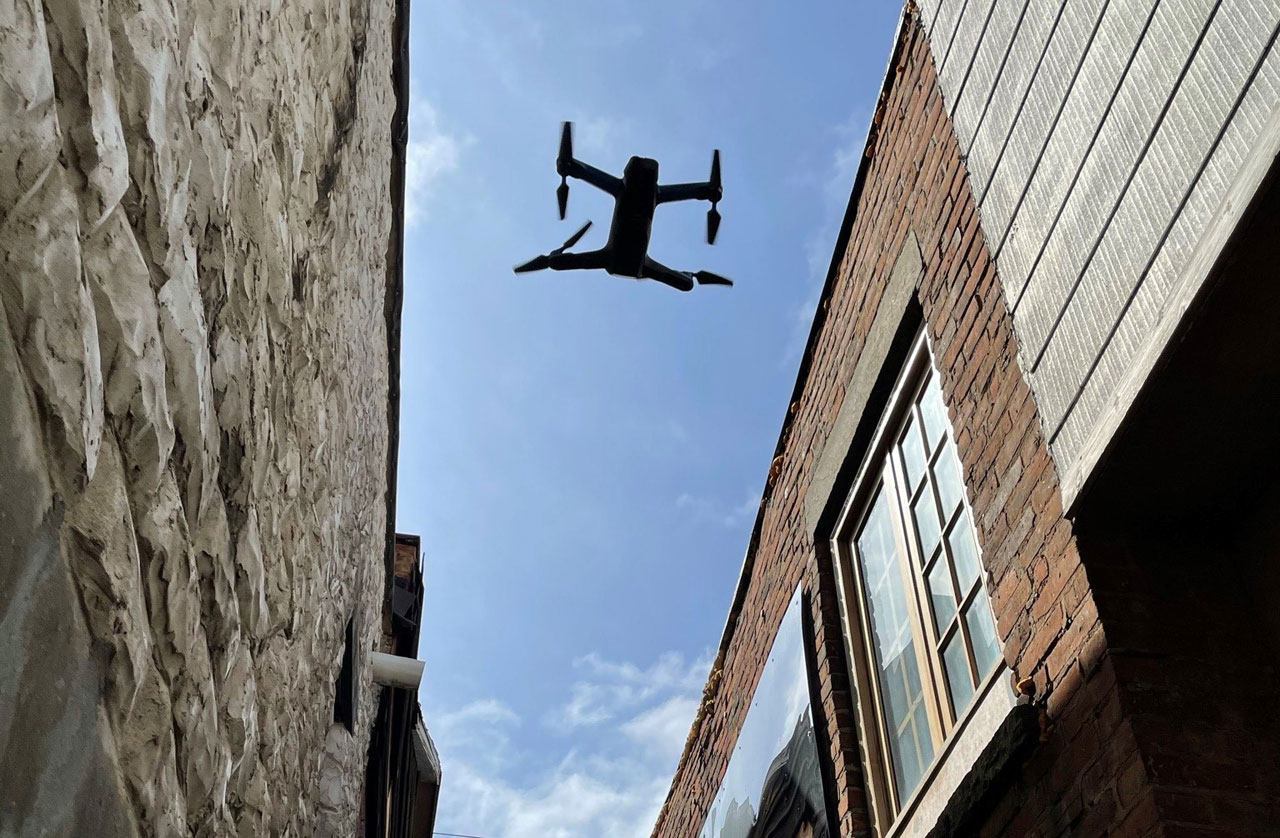 With manual drones, the team would have been forced to use a two-dimensional capture pattern, or fly by hand while staying far away from the subject and any obstacles in the area. Thanks to Skydio's trustworthy obstacle avoidance and prototype 3D Scan software, the Aerostade team was able to fly up close to the building and capture detailed imagery. 3D Scan's Adaptive Mapping functionality helped the drone autonomously design a custom flight path to generate a complete dataset of up close, consistently overlapping photos, for RealityCapture to process.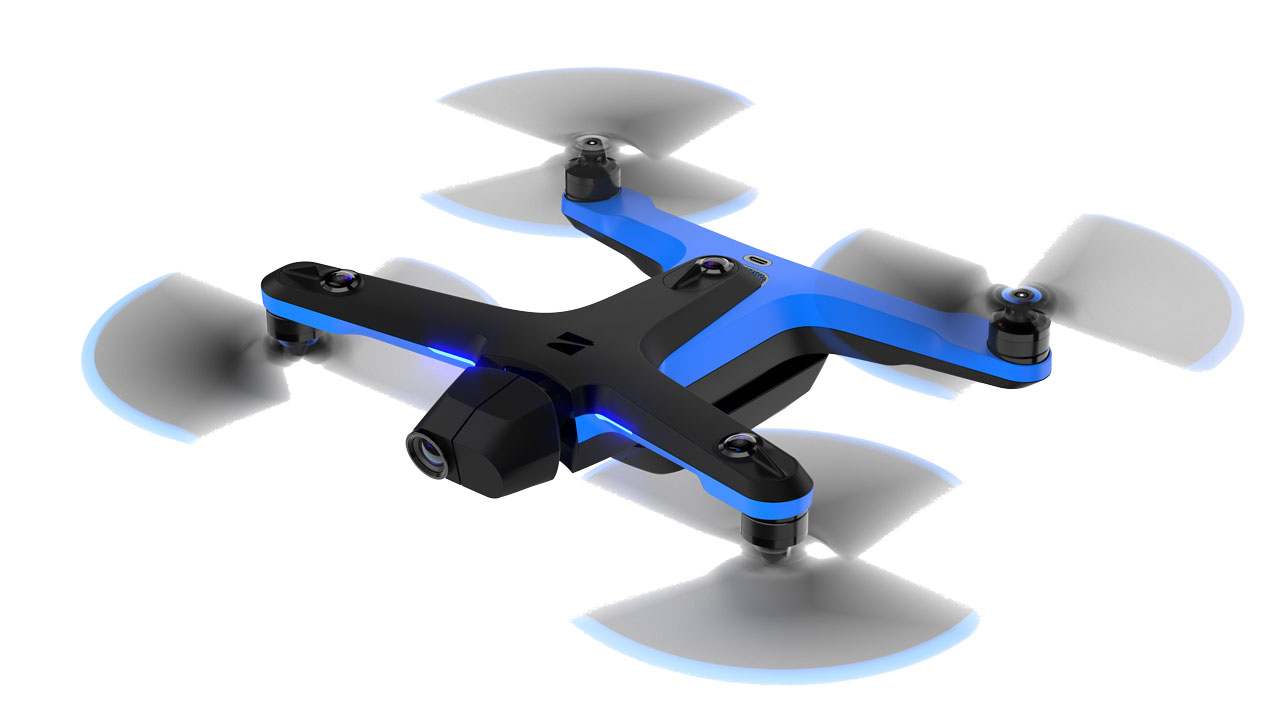 "Skydio drones have incredible obstacle avoidance. I originally used a Skydio 2 for manual photogrammetry of an historic church with extremely narrow clearance between the neighboring buildings. It worked great, and the model attracted enough attention for Skydio to invite me to the 3D Scan Early Access Program." Joseph Fazioli, VP of Research and Development at Scan2Plan
Workflow
Altogether 895 images were gathered to produce a final 3D model which was then decimated and re-textured to build a near-perfect LOD model.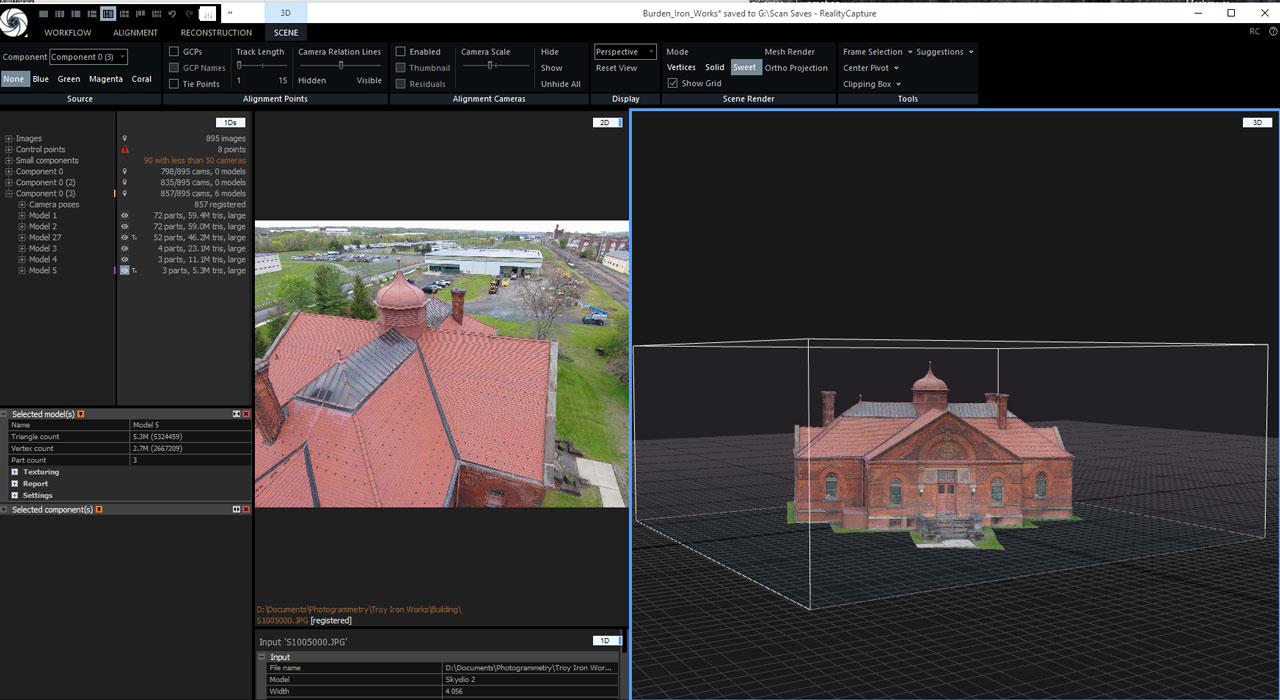 "Reality Capture is simply the best photogrammetry software for complex 3D modeling that I have tested. Consistent results, a good UI experience, and local processing make it an awesome piece of software. The integration with Epic Games and Unreal Engine is a huge bonus as well." Joseph Fazioli, VP of Research and Development at Scan2Plan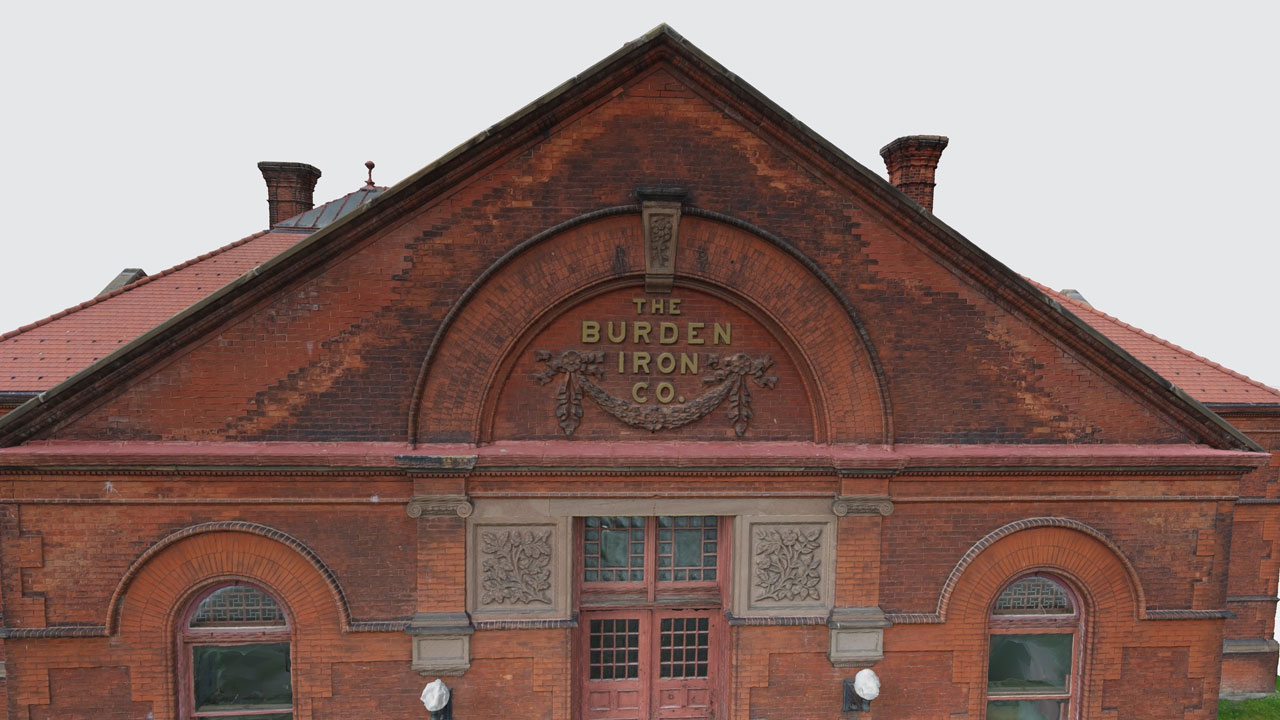 Future plans
3D Models like this one of Burden Ironworks are valuable marketing assets for museums looking to bring visitors back after reopening post-pandemic. Virtual exhibits have been used by museums such as the Smithsonian Aerospace Museum to allow virtual audiences to interact and explore exhibits from home. As the barriers to creating these 3D assets are reduced through simplified workflows such as Skydio 3D Scan plus RealityCapture, more and more museums will have access to these tremendous three dimensional assets.
About Aerostade and Scan2Plan
Aerostade is a photogrammetry company specialising in complex 3D modeling for architecture/engineering/construction, historical preservation, asset creation, and cartography. Joe Fazioli is also the Vice President of Research and Development at Scan2Plan, a terrestrial LIDAR precision scanning company. The team strive to be on the cutting edge of tech for these industries, and Joe's role is fostering the relationships and environment that supports innovation.
About Skydio
Skydio is the leading U.S. drone manufacturer and world leader in autonomous flight. Skydio leverages breakthrough AI to create the world's most intelligent flying machines for use by consumers, enterprises, and government customers. Founded in 2014, Skydio is made up of leading experts in AI, robotics, cameras, and electric vehicles from top companies, research labs, and universities from around the world. Skydio designs, assembles, and supports its products in the U.S. from its headquarters in Redwood City, CA, to offer the highest standards of supply chain and manufacturing security. Skydio is trusted by leading enterprises across a wide range of industry sectors and is backed by top investors and strategic partners including Andreessen Horowitz, Levitate Capital, Next47, IVP, Playground, and NVIDIA.