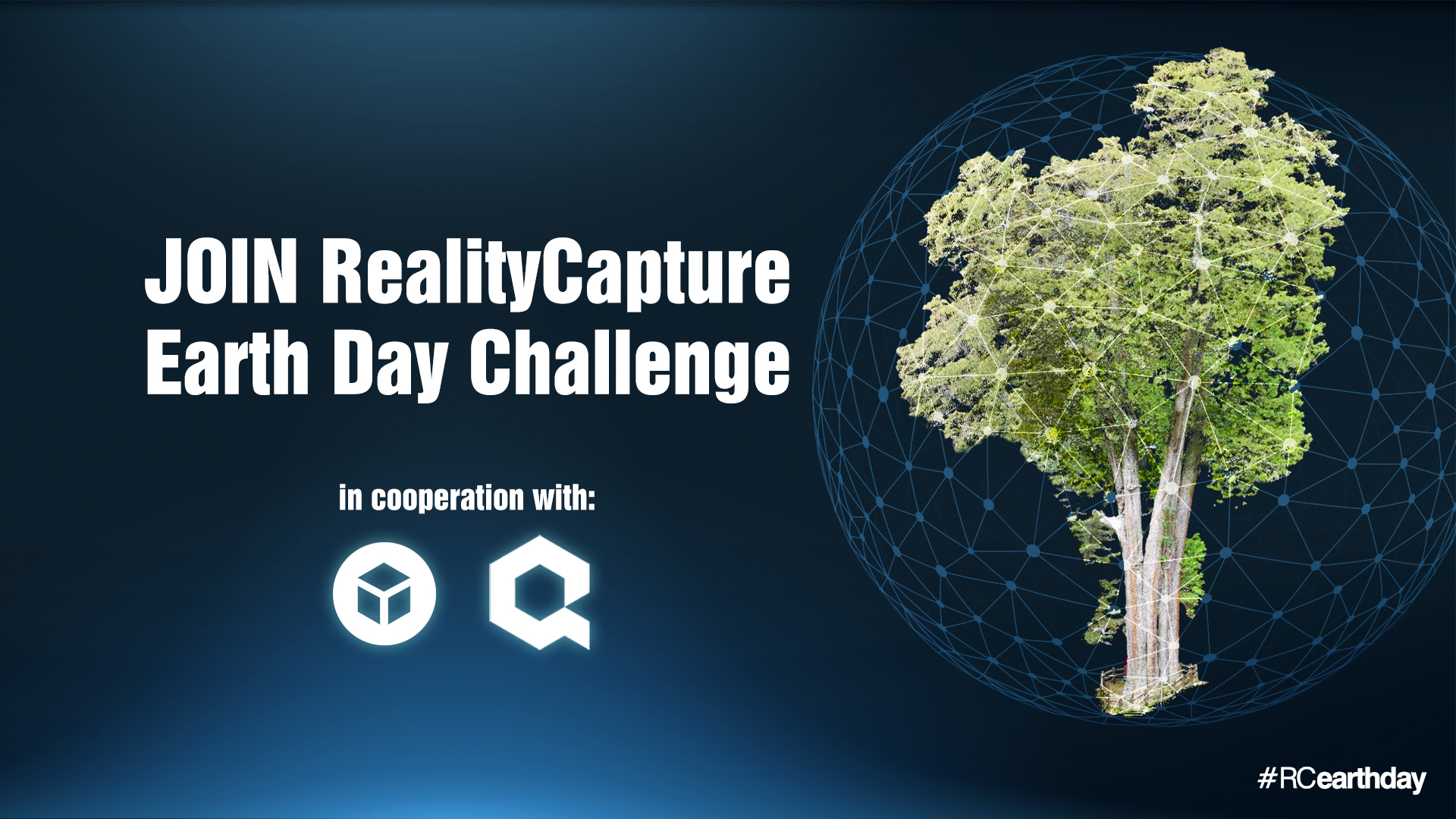 Join our Challenge in collaboration with Quixel and Sketchfab and show us what does the Eearth Day mean to you.
Capture nature, in all of it's beauty.
Raise awareness to promote climate change.
Show the importance of environmental preservation.
TOP 3 Entries will win RealityCapture PPI credits, Sketchfab PLUS account and will be featured across Quixel, Capturing Reality and Sketchfab social media channels
1st place - 50.000 RealityCapture PPI credits & 1 year Sketchfab Plus & get featured on Quixel social media,
2nd place - 40.000 RealityCapture PPI credits & 6 months Sketchfab Plus & get featured on Quixel social media,
3rd place - 30,000 RealityCapture PPI credits & 3 months Sketchfab Plus & get featured on Quixel social media
Judges
Capturing Reality - Jana Budosova & Zuzana Vajdova from Marketing Team
Quixel - Ebrahim UmarKhitab, Quixel Marketing & Comms
Sketchfab - Thomas Flynn, Cultural Heritage Lead & Community
Instructions
Create a 3D model in RealityCapture and upload to Sketchfab or share screenshots or videos on Instagram.
You have 2 options to join this challenge. Either publish your model on Sketchfab or post a fly-through video or screenshots of your creation on Instagram. Use #RCearthday and #realitycapture and tag @capturingrealitycom(Instagram)
Hints & Tips:
RealityCapture application must be clearly visible in the video.
Max. length: 30 seconds.
We propose that you use the screen grabber or the animation tool integrated in RealityCapture, however, feel free to use other tools, add music, and so on.
Include the company name (Capturing Reality) and its logo.
(downloadable logo here - dark, white, blue, black)
Previous winners
General Conditions
Only entries created in RealityCapture software will be accepted.
No post-processing is allowed.
By entering this competition, entrants will be deemed to have accepted and agreed with the terms & conditions of this competition.
All entries must be original works.
The winners will be contacted within 7 business days after the end of the competition.
The prize draw is not open to Capturing Reality employees or their families.
The participants automatically give rights to Capturing Reality to use the result of their work for marketing purposes.
The winners will provide CR with the project result or source data for marketing purposes.
Each participant retains the intellectual property, Capturing Reality will not take credit for the models entered into the competition, and when used for promotional purposes, the owner of the model will be clearly stated.
Promoter: Capturing Reality s.r.o.
Deadline: 13th May 2021, 23:59 CEST